About me
My name is Marie Christine. You can call me Christine. 
Growing up in Mauritius is paradise. School holidays were spent at the seaside with family and friends. Beach houses were not equipped with telephone or electricity. Those were the best years of my life.
My father's beach bungalow
During the day we snorkeled in lagoons, in the evenings we walked on the beach with a gas lamp and a basket, catching crabs. They are blinded by the light and can't find their holes to hide. 
Moonless nights were for prawn fishing. We knew where to find these delicious creatures. My mother made bags out of mosquito netting held by two bamboo sticks. We waded in the sea with the trap open and took turns holding the lamp. When prawns jumped out of the water, we made sure they landed in the trap.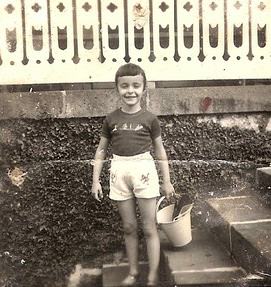 Ready for the beach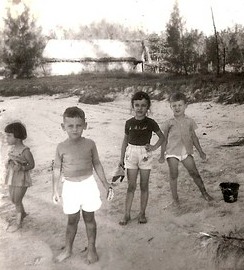 With my cousins
At low tide we walked alongside the reefs with an octopus leg attached to a stick we dangled in front of openings. It was a ploy to catch another delicacy. Lobsters are so scared of octopus that they come out of their cave to escape. You had to act quickly.

Now we are made to believe we need all kinds of gadgets to have a fulfilling holiday …

I wanted to study architecture and travel the world, my two passions. Instead my family immigrated to South Africa where my father sought a future after losing everything. He could not pay for my studies.    

I was devastated. It was a blessing in disguise ... 
When you believe in yourself, doors open. I was offered an office job with an upmarket tour operator. My goal was to become a tour leader/manager and discover the world. Instead of taking holidays, I escorted tours to gain experience. Competition was tough.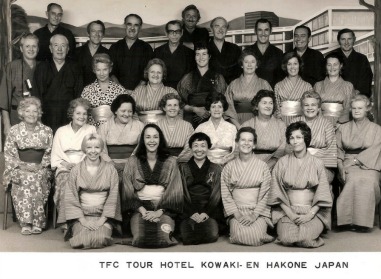 The first tour I escorted was to the Far East. I was so nervous!
How could I convince my boss? I took a gamble, resigned and returned home feeling nervous. I was now unemployed. A few days later, my ex-boss offered me the job of my dreams. I was ecstatic. 

There was a big black board in his office with a list of all the tours. At the beginning of each year I would select the ones I wanted to escort.                                                                                                     Scandinavia in August? Why not. Australia and New Zealand in December or the Greek islands in September, Japan during cherry blossom.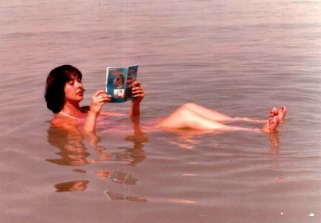 Floating in the Dead Sea in Israel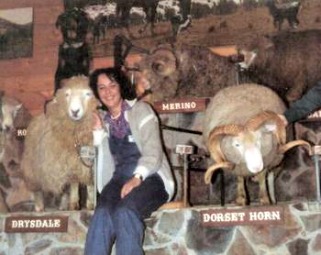 Sheep competition in New Zealand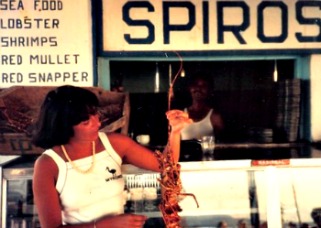 Lobster lunch in Mykonos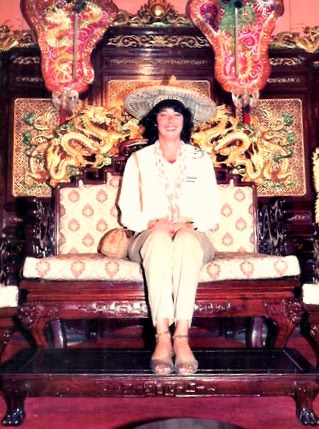 Jumbo Restaurant in Hong Kong
I came out of his office pinching myself to make sure I was not dreaming. For the next sixteen years I travelled the world looking after my passengers. Each day was a new challenge and a new scenery. I loved every minute.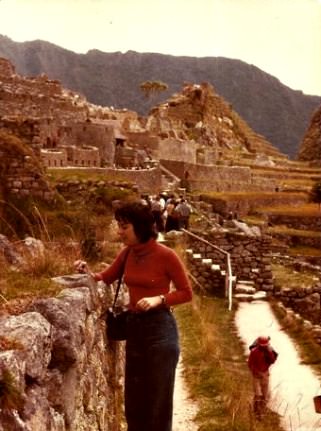 Machu Picchu - Peru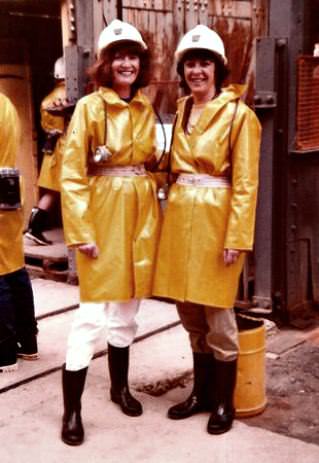 Going down a gold mine in South Africa
I returned to Mauritius when a friend offered me a partnership at his bed and breakfast he was converting into a boutique hotel. Later on the hotel was sold and expanded into a big hotel. 

I was devastated. Again a blessing in disguise …
Why not use my vast experience in travel and tourism? I organized and escorted my own tours specializing in Waterways of the World and India in association with a travel agent. They were a success. I even had a waiting list!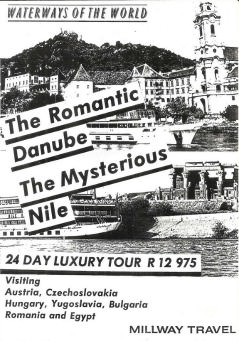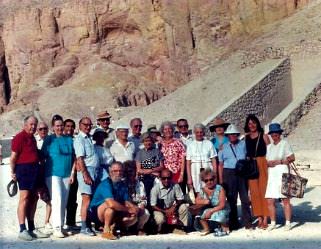 With my passengers in Egypt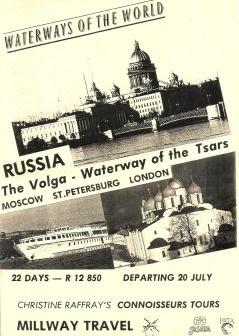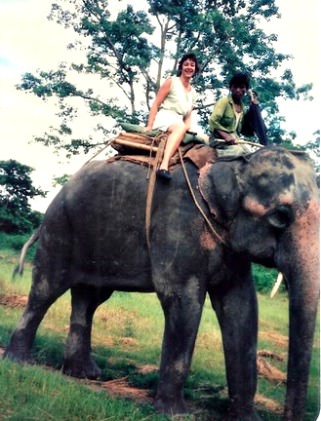 Elephant safari in Nepal
Some of my passengers also fell in love with India and asked me to plan their holidays and accompany them. What a great opportunity to travel the length and width of this amazing country. I wrote a book on India.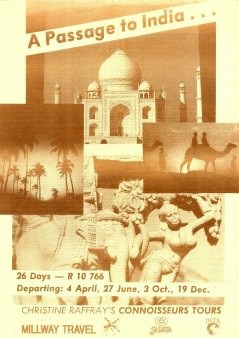 With Walter who spent 6 months touring India with me - in front of the toy train in Darjeeling
My tours came to an end when airlines stopped offering group airfares and demanded non-refundable deposits. 

I was devastated. Another blessing in disguise …
Tourism and the wellbeing of my passengers are my passion.
How can I pursue my passion and offer my lifetime of travel experience to you who is planning a visit to my paradise island? 
I could be your travel guide in cyber space but I knew little about computers. My limited experience made me an easy target for greedy internet marketers. They convinced me I needed their software. I spent a small fortune until ...

I came across Sitesell. The result? You are looking at it. I still can't believe my eyes when I look at my website. It makes me feel proud.
I am sharing my story with you to show that anyone can pursue their dream. Have a look at what people like me have achieved with Sitesell. Really amazing!

Imagine how good it feels to do something you love and share your knowledge with others.
And by the way if you are WordPress fan have a look here.

"Do what you love 
Strive to be the best at it 
Help others in the proces
Success will come"
I'd love to hear from you - add your questions or comments below!