Mauritius hotels and resorts
Must read tips
Mauritius hotels and resorts come in all shapes and sizes. Luxury 5 star, 4 star, 3 star, boutique, budget, adults only, honeymoon, family, golf, spas … you name it, we have it. We offer you the best under the sun except … snow! 
The island boasts 112 licensed hotels. Pages and pages of accommodation with online travel agents competing with one another. Enticing images of beaches, palm trees, turquoise lagoons and reviews. Enough to test the patience of even a Buddhist monk.
20 Degres Sud boutique hotel in Grand Bay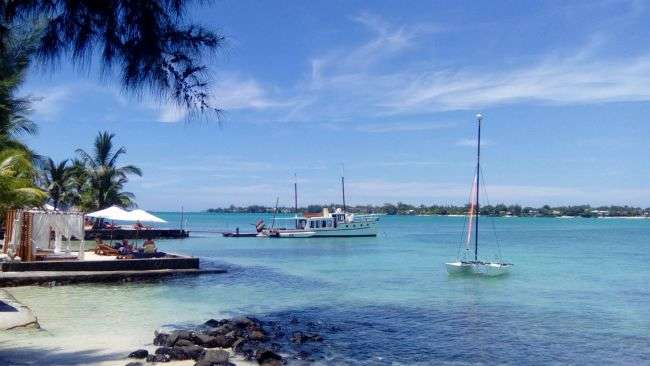 Let's keep a cool head. I'll help you navigate. Your choice of accommodation and location is important. It's your holiday we are talking about.
Use the information below before searching for hotels. You'll need it when you are ready to book your vacation.
Location, location, location

Do I sound like an estate agent? Most Mauritius hotels and resorts are located alongside the beach. I decided not to include them on the island's map. It looked like a Christmas tree with all the dots.
What's the point anyway? The location and most names will mean little or nothing to you. 
Let's be practical and rather have an overview of what to expect from:

Holiday weather
Each coast
Resorts or hotels
Holiday weather

Trade winds visit our South and East coast from March to November. Great in summer. In winter it's a different story. That's from June to August. 

Be careful when booking your hotel! They won't tell you about the wind. 
Which coast is best for you?

The East and South have a serene laid back feel. Ideal if you plan to spend most of your holiday relaxing at your hotel or resort. Skip these coasts during our winter even if you are offered reduced prices!
Bel Ombre, Trou d'eau Douce, Belle Mare.
The North offers shopping centers, restaurants and bars.
The lively seaside village of Grand Baie, Trou aux Biches, Pereybere, Balaclava.
The West is in-between
Flic en Flac, Black River, Le Morne
Trou aux Biches beach in the North 
Mauritius hotels or resorts

Below you'll find a short explanation on resorts and types of hotels.

Resorts
When it comes to resorts think BIG. They offer activities to keep you entertained the whole day and part of the night as well …
Resorts are located on large grounds with many swimming pools, restaurants and bars. Add shops, spas, sea activities and kids clubs. Top resorts offer luxury villas with a private pool. A few have their own golf course and tennis courts.
Such a great choice that guests don't usually feel the desire to leave their exclusive accommodation for a bit of sightseeing.
Hotels 
Unlike resorts, the accommodation and facilities vary from exclusive to budget. These hotels are located on smaller grounds. The facilities vary accordingly. The number of rooms, restaurants and swimming pools will be less. Choose a boutique hotel if you like more intimate surroundings. 
Have a look at the lovely 20 Degres Sud boutique hotel in the North. The only Relais and Chateau in Mauritius!
I have included the star ratings below. They'll give you a fair idea of what to expect from the various types of hotels and resorts in Mauritius.
Resorts offer a choice of swimming pools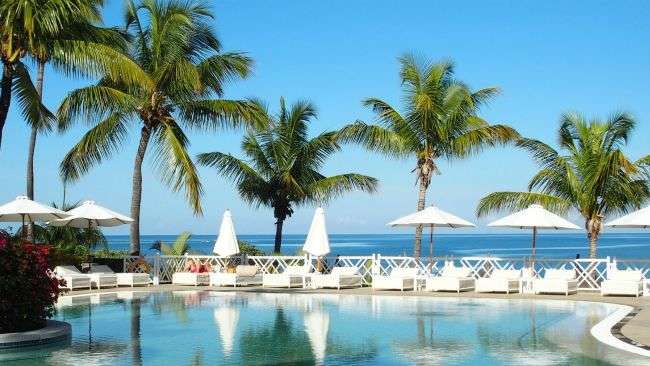 Do you need help choosing your hotel?
Planning your Mauritius holiday can be overwhelming. There are so many options! Don't worry...
I can help you choose a hotel best suited to your needs.
When you book through me, you'll benefit from my insider knowledge of the island. As well as reduced hotel rates! It also helps me run my website, so I'd be happy to help. 
Resort and Hotel star rating

A hotel classification System was approved by the Mauritius Government in 2015 and implemented by the Tourism Authority. From 5 star luxury to 2 star.

The criteria for assessment takes into consideration the appearance of the building, gardens, reception, bedrooms, restaurants, boathouse, spa, pool service, entertainment, staff etc.

Each star category has a number of additional services: 
Spa
Health and Fitness Center
Boathouse
Conference room
Kids club
5 and 4 star hotels must comply with all these services.
3 must comply with 3 services
2 star must have a minimum 1 service 
For example you could have a 2 star hotel offering a great kids club, be suitable as a business hotel with a conference room or offer a boutique style accommodation with a boathouse.
The romance of an island holiday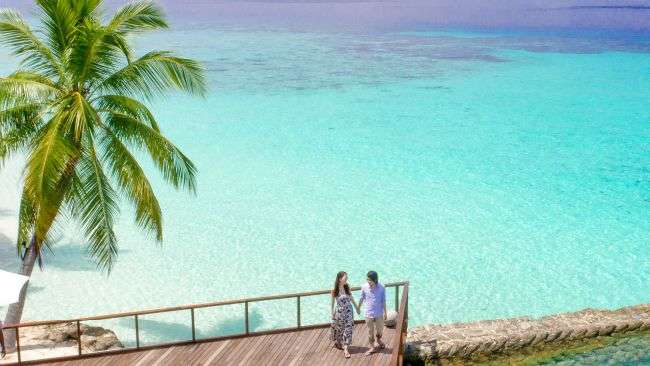 My page on hotel booking will show you how to look for a specific facility and how to find the room you want. Sea facing, garden view, next to a swimming pool ... 
Once you have found the accommodation that suits your needs, the next step is … 

"Do I book an all-inclusive package, full board or half board?" Good question!
My thoughts on these various offers will help you make an informed decision for your reservation. No wasted expenses!
You can now make a smart choice when you search for Mauritius hotels and resorts. 
Home < Mauritius hotels and resorts


I'd love to hear from you - add your questions or comments below!