Mauritius Taxi Service  
Transport Tips 
Is a Mauritius taxi the best for getting around the island?
Hire a reliable service for your private tours and airport transfers. Watch out for illegal cabs. There are many!
Don't be taken for a ride! Book the top service that offers good rates for your holiday.
Travel like a VIP with your own chauffeur. Then ...
Sit back and enjoy!
Travel in the comfort of an air-condition taxi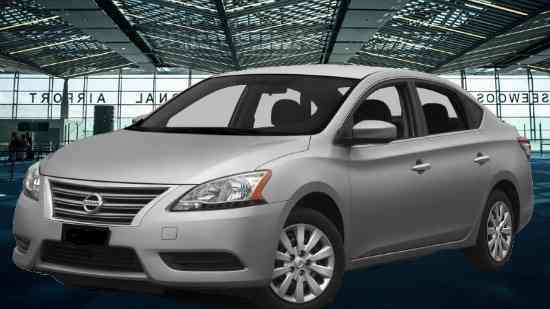 I receive lots of emails from visitors asking about taxi service and day tours. My answer is …
it's a safe, enjoyable and convenient way to explore the island. All taxis are equipped with air con.
Let's look at the advantages of ordering a taxi service for your holiday. You deserve to be pampered. Make the most of this transport facility for tourists.
Benefits of taxi rental
a choice of budget and luxury vehicles plus minivans
no car hire insurance worries
pay online or on arrival
What's more ...
no drinking and driving worries
you'll discover little known attractions and secluded beaches
you won't get lost - no wasted time
no need to look for parking and filling stations
Travelling in a Mauritius Taxi is so relaxing ...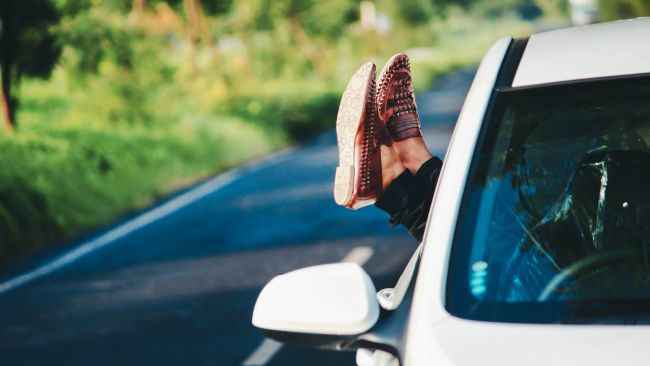 Tips when you book online
1. Book your taxi before you arrive. That's a sure way of not being overcharged or travelling in an illegal taxi. 

2. Include your airport transfers all in one go. Complete in one package!
3. Four passengers with luggage will not fit into a car. You can have your luggage delivered to your accommodation or request a 7 or 8 seater for airport pick-up. Then book a deluxe or budget taxi for your sightseeing excursions. 
4. Order a 9 seater minivan or a coach for larger groups.
5. Request the same cab driver who will also guide you. Who knows he might even speak your language. Just ask!
A 7  or 8 seater minivan is ideal if you are travelling with family or friends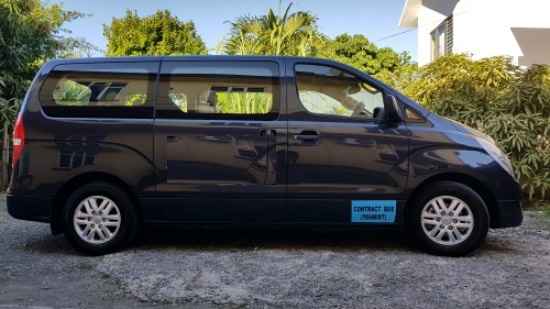 How many days should you book?
I would say a minimum of 3 days. If you are taking a catamaran cruise or a deep sea fishing outing, you should add one day. The cab driver will drop you at the jetty in the morning and pick you up in the afternoon. 
From a logistic point of view you are more likely to have the same driver if you book a Mauritius taxi 2 or 3 days in a row. 
How to take a Mauritius taxi ride
Let's say you are in Mauritius and you need transportation to a shop, restaurant, hotel or attraction. You call a taxi, go to a taxi stand or flag a cab. And then ...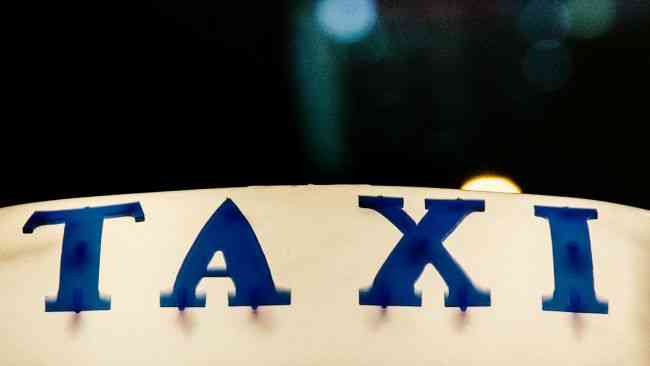 There are no flat rates unless you are a local. You will never see Mauritians arguing with a taxi driver. They simply climb into a cab and pay the local fare. Now I am sorry to give you some bad news: this is not going to happen to you ...
Oh sure, you might feel a sense of relief when you see a meter inside a taxi. It will be short lived.  Meters are very rarely used. A meter is there for decoration never mind taxi fare calculators …
What to do?
First get a quote from the driver. Agree on a price and climb into his taxi. If you have good bargaining skills you will pay a little less. If not, you'll pay much more.
Either way, you will be overcharged. Why should any taxi driver miss the opportunity of earning some extra money from a tourist?
Plus you could unknowingly climb into an illegal taxi! Registered taxis have 2 white number plates, a taxi sign on the roof top and one sticker on each front door which shows where the taxi operates from.
Add hidden extra costs
it's night time? You might have to pay extra
some drivers charge 'waiting time' 
many drivers earn commission from shops, restaurants and even attractions
The taxi solution

So for your peace of mind during your holiday, book your taxi online before you arrive. Include your airport transfer all in one go! Deal with a professional company which is open 2/7, 365 days a year.  

A Mauritius taxi is a top mode of transport. Imagine how nice you'll feel when you see your cab driver waiting for you in the morning all eager and ready to show you the attractions. 
Home < All transportation < Mauritius taxi
I'd love to hear from you - add your questions or comments below!