Family beach villas in Mauritius
illegal rental warning 
The best family beach villas in Mauritius? How to find your family holiday home.  Enjoy the comfort and safety of my handpicked house rentals during your vacation. Top licensed accommodation! Many with cook included!
Let's plan your accommodation together. 
Ready? Let's go …
A private villa on your own island! Why not?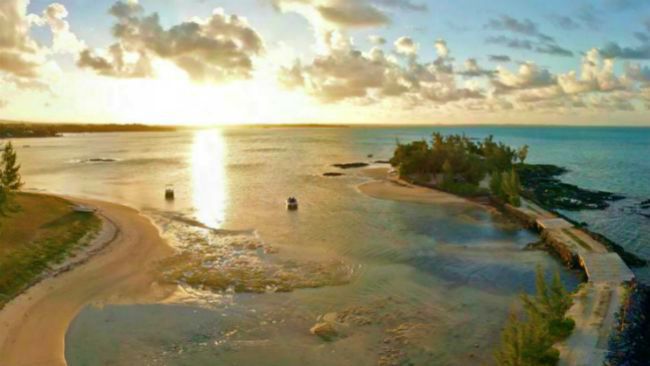 Benefits of a family villa
Lots of tourists don't think about private accommodation option! The best for a family.
The benefits are many:

Cheaper than a resort or hotel
Spacious with all the comfort
Fully serviced 
Enjoy the comfort of a family beach villa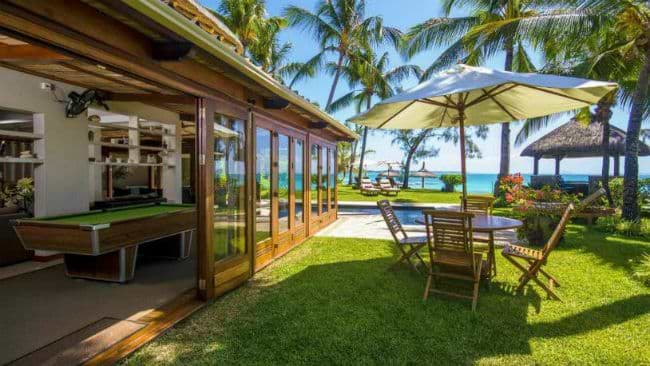 Housekeeping and cook 

All 'my' family beach villas in Mauritius include housekeeping. Often with the services of a cook. If not included, you can book a cook and babysitter for a little extra. 
The freedom to enjoy your meals in your swimming costume. Delicious food prepared by your personal 'chef'. Imagine waking up to tropical fruits, eggs and bacon... all laid out on your private patio. What a 'self-catering' treat!
Decide what you'll like to eat and your cook can do the grocery shopping. Your staff will know the nearest fresh fish vendor.
You can also order your groceries online.
Grilled fish on the barbecue prepared by your cook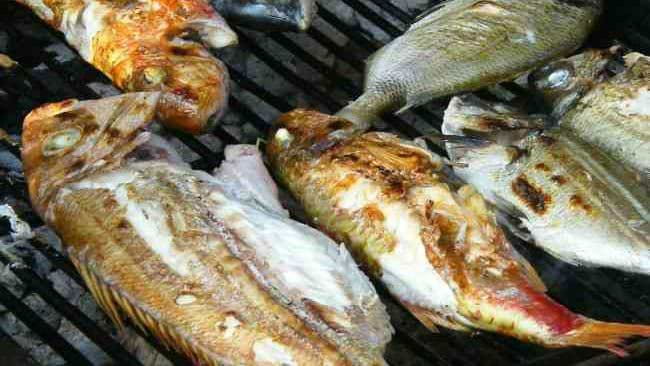 Why family beach villas in Mauritius?

Location and convenience with direct beach access. What a luxury…
Stepping out of your accommodation onto your own beach. It'so easy to keep an eye on the family. Your kids can swim in the lagoon and make sand castles right in front of you. A dip alongside the sea shore where it's shallow is safe. Even if your villa has a private pool.
Plus … Snacks and drinks are a few meters away in the kitchen. What about cocktails at the bar? With children, nothing beats convenience...
family beach island holiday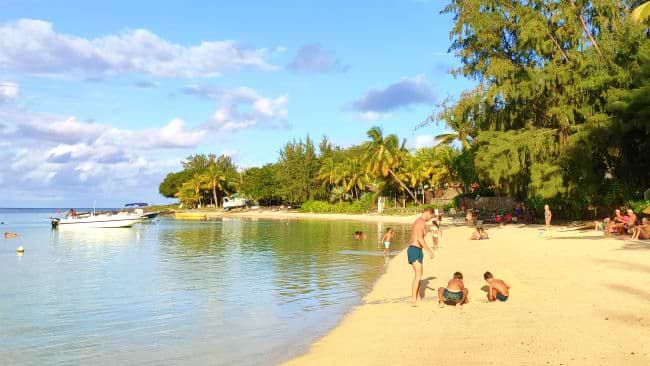 Which family beach villa? 
There are hundreds of family beach villas in Mauritius. Holiday homes to rent in the North, West, South and East.

Plus it's a little difficult to rely on reviews. The good and bad ones. Why?
They are written by tourists have stayed in one villa. So it's impossible to compare.

The good news? As usual your comfort and enjoyment are my priority.
You won't have to spend hours looking for the best accommodation for your family. 
I have included a choice of private beach houses from 2 bedrooms up to 6 bedrooms. Great if you are travelling with friends or extended family. Some are luxury holiday villas.
They are all located on the beachfront or have beach access! Add the bonus of beautiful views over our turquoise lagoon. A must when on vacation on the island. You can chose between modern villas and villas with traditional architecture. 
Right on the beautiful Belle Mare beach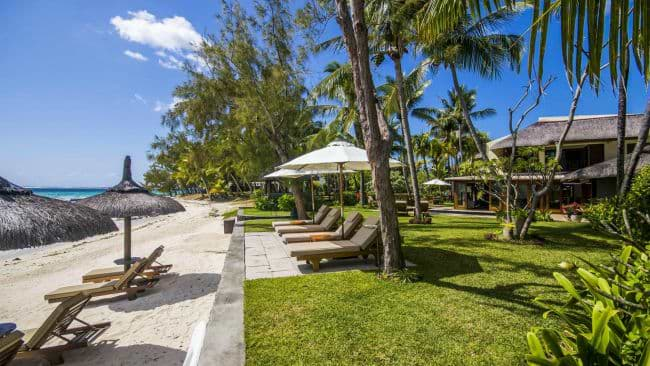 Have a good look at the choice of family villas I have selected for you. All operating legally! It's important to choose the best holiday home for your specific needs.
A detailed list is included with each accommodation. Each with air-conditioned and wifi of course.
Are your travelling with a baby and toddler? You can always ask for a cot or high chair if not in the list.
illegal villa rental
I have seen accommodation listings on online booking platforms that are not registered. It's unlikely your travel insurance will cover you in one of these villas. Is it worth taking the risk?
Our government recently changed the law. A sneaky move to increase hotel bookings on the island. Now beach villa owners need special permits that are expensive. The result? Some owners try their luck and rent out illegally. 
Believe me, you don't want the police knocking on your door during your family holiday!

Warning before you book 

Before you chose a family beach villa in Mauritius, I have one important question for you:
"When are you coming to the island?" 
The month and location are important because of our weather. Mauritius is not a year round destination. It depends where you stay. 
Some villas offer their own kayaks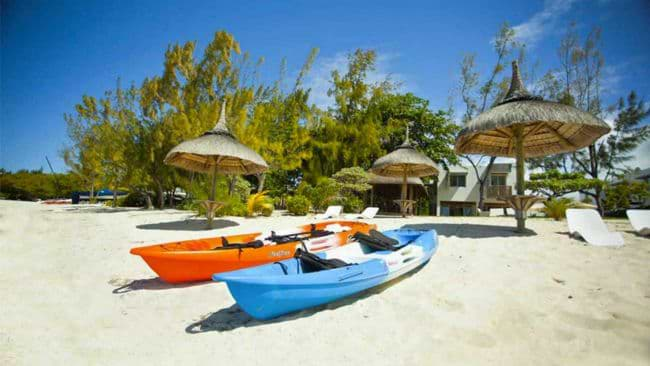 Between mid May to September 

Give our East and South coast a miss. You won't be able to enjoy the beach in these parts of the island during our winter season. Our South Easter trade winds will blow you right back to your country.
Our winter months are from the last two weeks of May, June, July, August and September.
The exception is laid back Roches Noires on our North East coast. Roches Noires faces North so the beach there will be fine in winter.

Spacious Roches Noires beach villa protected from trade-winds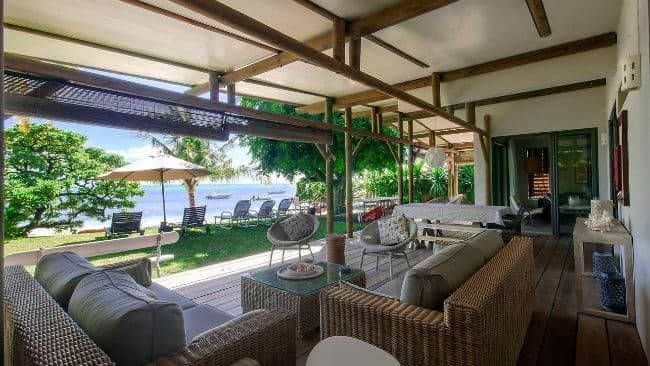 January, February, March, April, May, October, November, December
Between October to mid May

Any coast is fine during our summer and mid season months. October, November, December, January, February, March, April to mid May.
The breeze in the South and East will keep you refreshed during our hottest summer months. 
Laid-back Pointe d'Esny on the South coast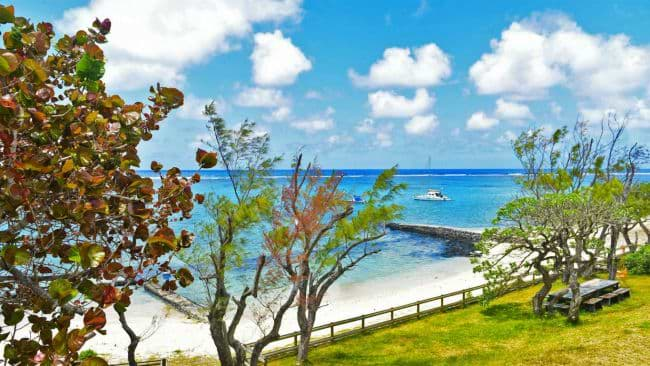 June, July, August, September

Family holiday resorts with villas
A villa in a resort hotel is the best of both worlds! The luxury of a 5 or 4 star resort hotel with an all inclusive option. Privacy, extra space and kids clubs! 
These villas usually accommodate 4 guests. Accommodation for a family of 5 is difficult to find. Don't worry, I know where they are hidden on our paradise island! 
Simply contact me with your specific needs.
Resort swimming pool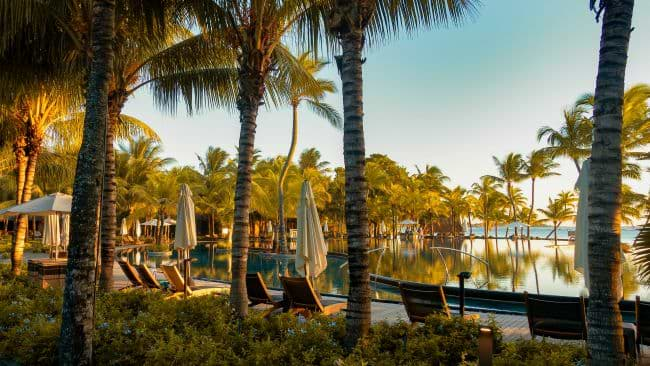 You now have the information you need to make the right choice for your holiday home.
We look forward to to your stay in one of our family beach villas in  Mauritius. Enjoy!
Home < perfect family vacation < family beach villas Mauritius
I'd love to hear from you - add your questions or comments below!