Mauritius hotel booking 
How to find the best rates and rooms
Before you decide on a Mauritius hotel booking website, check my guide below. Where to search for online reservation specials and find the room you want in a resort or hotel.
Watch out for unlicensed accommodation and fake reviews for your beach holiday!
Mauritius hotel booking seasonal rates
Are your travelling dates flexible? Make a reservation and book your trip during our mid or shoulder season. You'll save on your holiday costs. 
Peak season:
Beginning of December to mid January


Mid season:

 
Mid January to after Easter. Also October and November
Low season:
From May to September during our cooler months
There is usually a minimum stay of 7 nights during peak season for Mauritius hotel bookings.
Gorgeous beach hotel at Le Morne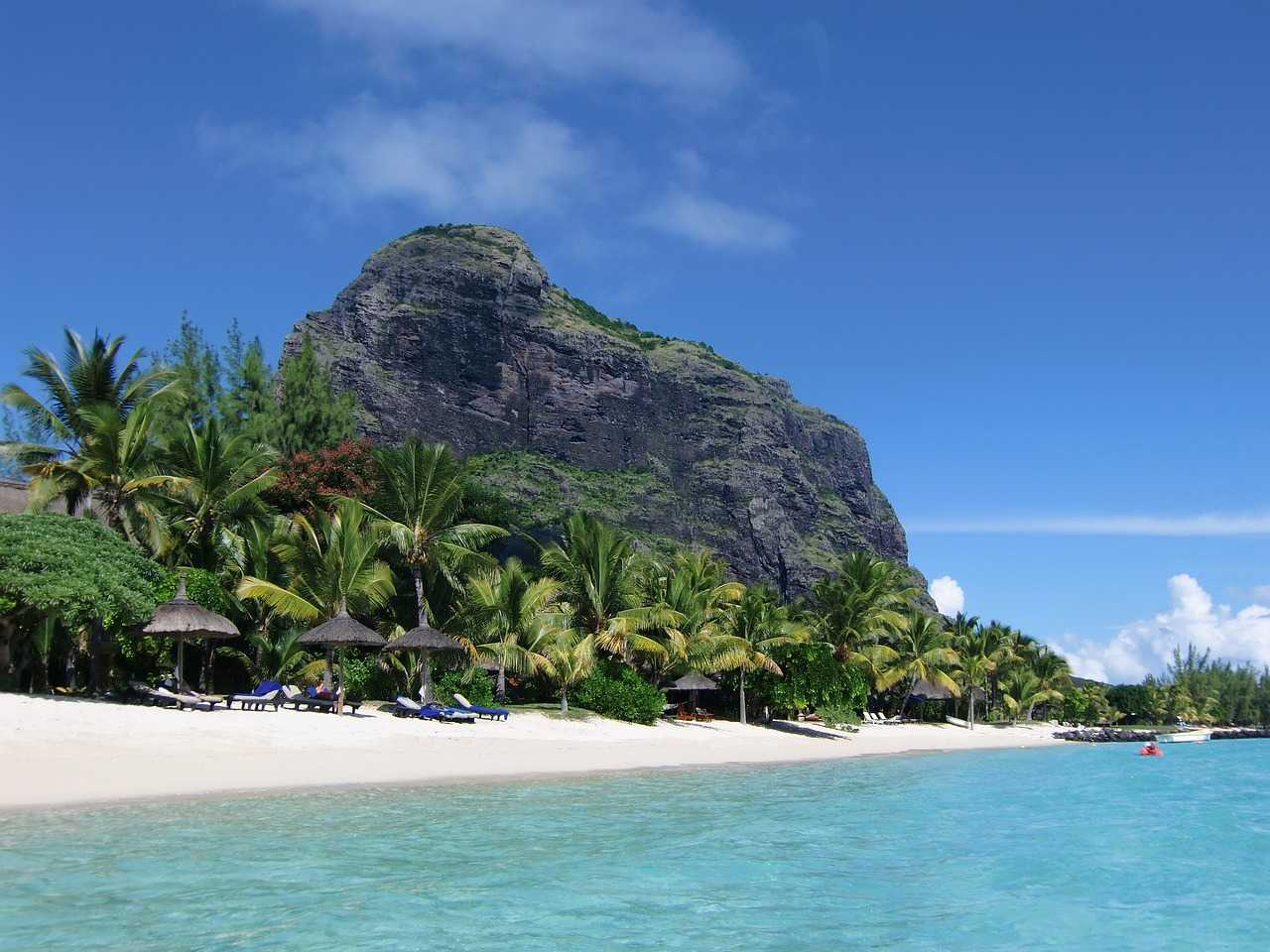 Be careful of fantastic offers and dazzling holiday packages
I know its tempting to see a beautiful resort at a drastically reduced rate. You think to yourself: "This is to good to be true!" and you want to book straight away.
Please don't fall for this trap!
Stressed and panicked visitors write to me all the time. "Marie-Christine please help us..." The most common concern is they've booked on the East or South coast in winter. And they can't cancel their booking.

How can you avoid this?
When you see a  special offer, ask yourself why. There's always a catch! It could be:
the wind that might blow you right back to your country
the rate is non-refundable
the hotel is being renovated but they don't advertise that
the hotel looks like its on the beach but its not
the room is noisy and close to the road
the hotel is not popular and is desperate for clients


You won't be saying "oops!" if you read my insider advice 
Fake reviews
Fake reviews have become a lucrative business. There is fierce competition in the hospitality industry. 10 US$ for a fake review is easy money for a dishonest person.
Add false reviews made by jealous business owners towards their competitors. Some businesses have closed as a result! 
What about magazine's articles with glowing reviews? Some of the information is not factual. 
Unlicensed accommodations

Figures don't add up. According to the Mauritius Tourism Authority there are 112 licensed hotels in Mauritius as of mid - 2018. I checked the online booking platforms. Some of them list over 184 hotels! 
Which means some establishments are not registered and are operating illegally. 
Be careful! Your insurance is unlikely to cover you if you stay in an unlicensed hotel.

Before you decide 'this must be the place' check the establishment is licensed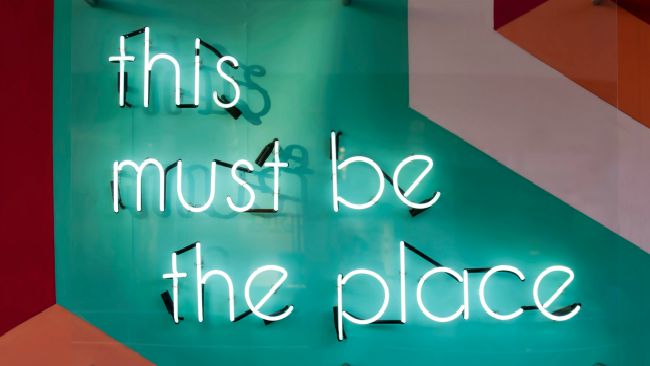 Where to book a hotel?

You can try an online booking platform or a travel agent. Before you decide have a look at the pros and cons in the next paragraph.
Your comfort is our priority ...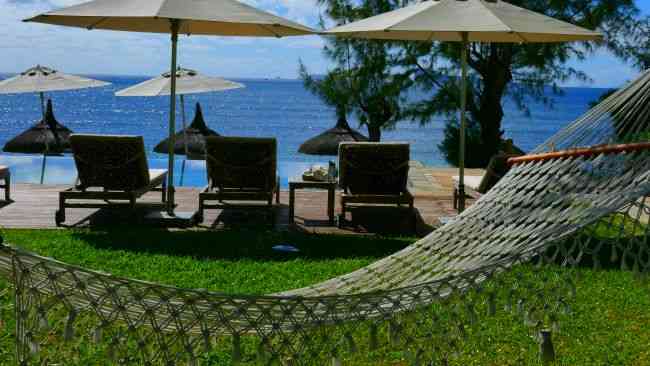 Online booking sites

Online booking sites are where you compare hotel prices and read reviews.
As long as you have the time and patience!
Did you know that Hotel.com, Tripadvisor and Expedia are part of the same company? Same goes for Travelocity with Lastminute.com and Booking.com with Priceline.com.
If you decide to book your island vacation with an online booking platform, make sure that:
your accommodation is refundable (you never know what can happen between now and your holiday)
the price quoted includes 15% VAT
there is no booking fee - they receive a commission from the hotels for your booking
the accommodation is registered with the Mauritius Tourism office.
Travel Agents

Travel agents will offer you a hotel in good faith. But there's one problem...
How on earth can you expect a travel agent to know about Mauritius inside out? They sell destinations all over the world.
I often receive emails from visitors who are stuck in a hotel not suitable for their needs in the wrong location! By then it's too late.
Hotel website

Hotel websites might include added benefits to entice you. Please remember that hotels are biased. They would love you to book with them! They don't want to lose your business.
Before booking through a hotel website, make extra sure it's the perfect place for you.

Top rated hotels are full months ahead of high season. Book as soon as your flights are confirmed. It's unlikely you'll find a last minute deal with popular hotels. Expensive and luxurious resorts are in demand. 
Romance is in the air ...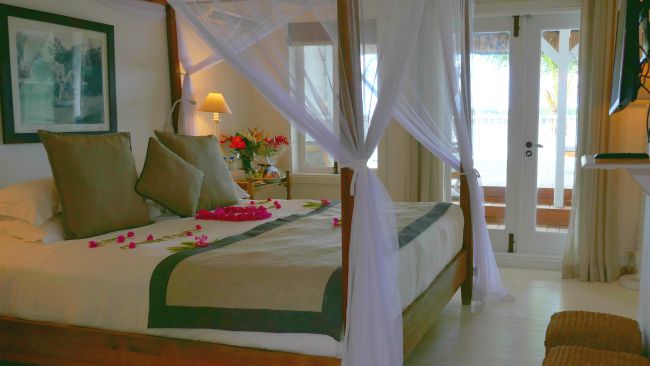 How to get the room you want

Have a look at the types of rooms on the hotel's website. Read the description before selecting. Lower priced bedrooms may seem like a good cheap deal. They could be small, facing the street or located next to a swimming pool.
Sea facing beach rooms or villas are higher priced. The best when on honeymoon.
Some hotels and resorts don't list all their rooms with online travel platforms. Others don't keep them informed about what rooms are available on a daily basis. At times it has to do with the programming. The result? 
It does occasionally happen that you book a specific room  with an online travel site but when you check in you might be accommodated in a different type of room.
You like a specific room? Send your request by email. Hotels will make a note of your request. They usually do their best to oblige.
sweet dreams ...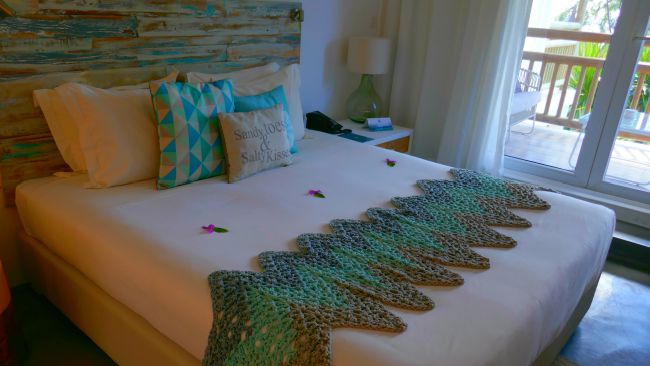 Warning

Check my guide on Mauritius hotels and resorts where I recommend which coast to choose. 
Are you confused with all inclusive, full board or half board?
Have a look at my tips on the various types of packages and what they include. This will help you make an informed decision.
Next time you search for a Mauritius hotel booking you'll know where to go and what to do.
Home < Mauritius hotels and resorts < Mauritius hotel booking
I'd love to hear from you - add your questions or comments below!