Luxury Boutique Hotel 
20 Degres Sud
It's my pleasure to share 20 Degres Sud with you... One of Mauritius' best kept secrets! She is a 5 star boutique hotel on the shores of Grand Baie in the North.
Have you heard of Relais et Chateaux? It's an association of the most exceptional hotels and restaurants in the world. Think 'haute couture'. 20 Degres Sud is the only Relais et Chateuax hotel in Mauritius!
Get ready for a sophisticated island holiday at the winner of the Luxury Boutique Hotel award 2019 of the Indian Ocean.
Aerial view of this charming boutique hotel with her own beach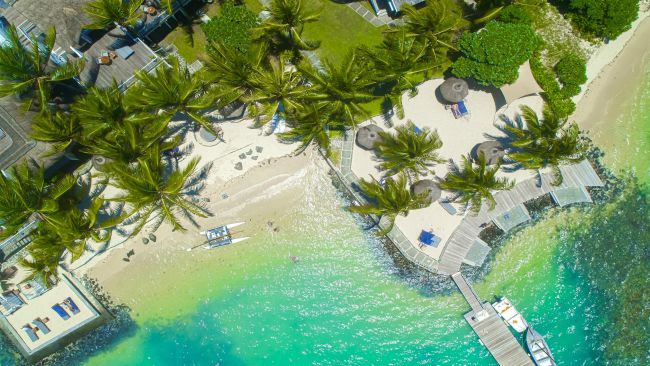 You'll find 20 Degres Sud tucked away behind massive oak doors. The attentive and discreet staff will tend to your every need. You'll feel like royalty. 

The entrance with her antique oak doors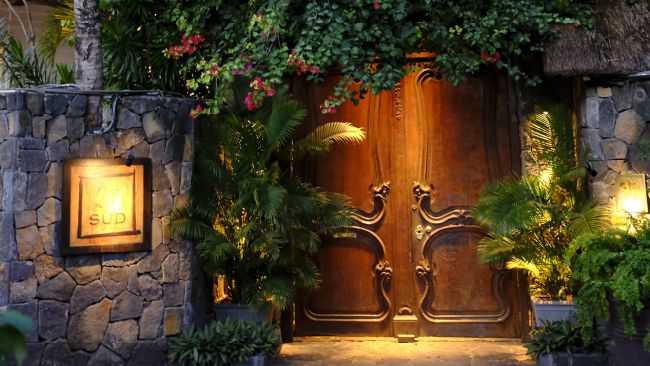 Accommodation 

Her 36 rooms and suites have their own terrace and mini bar. The 'charm' rooms overlook the coconut grove.

Views from the 'charm bedrooms'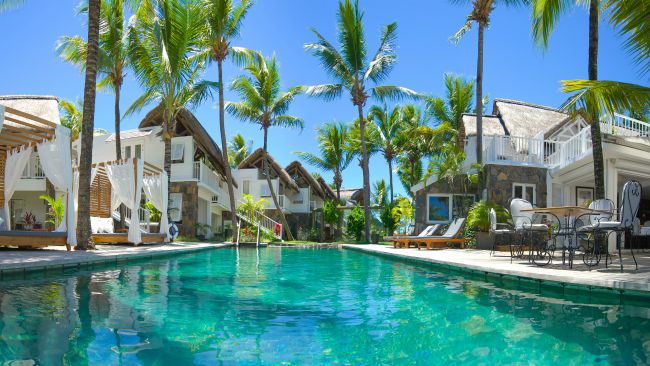 The beach rooms and suites are on the water edge. You'll have a choice of seven suites with a private plunge pool or Jacuzzi. 

Her lovely bedrooms with views onto the bay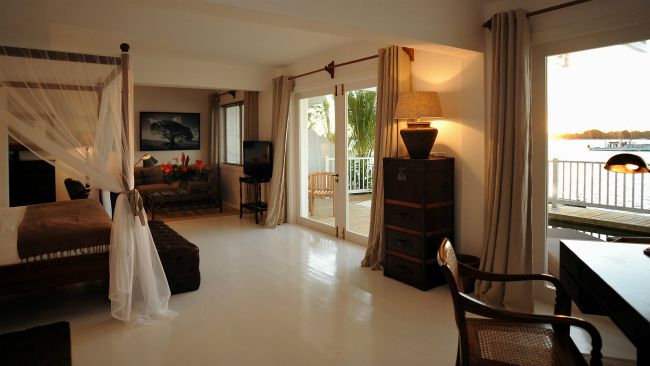 Traditional bathtubs and antique furniture complete the colonial feel. A delightful step back in time.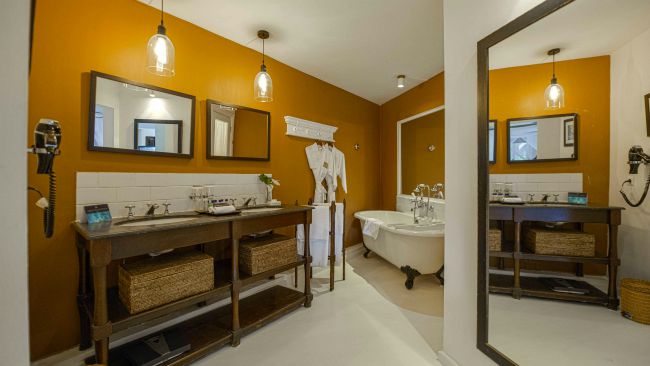 Gourmet restaurants

Gourmet restaurants to tempt your palate, tea time treats with delicious home-made pastries...
The chef Sanjeev Purahoo has worked alongside well known chefs from Asia to Bruxelles and Paris. His travels have instilled a creativity that shows in his unique dishes. A feast using fresh local ingredients.
Renowed chef Sanjeev Purahoo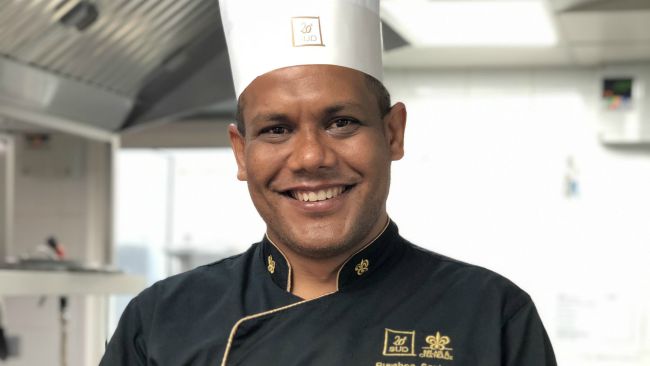 What about seafood risotto scented with orange blossom, coconut heart with citrus pearls and pepper or fresh palm heart tartar with raspberry …

Gourmet dishes at l'Explorateur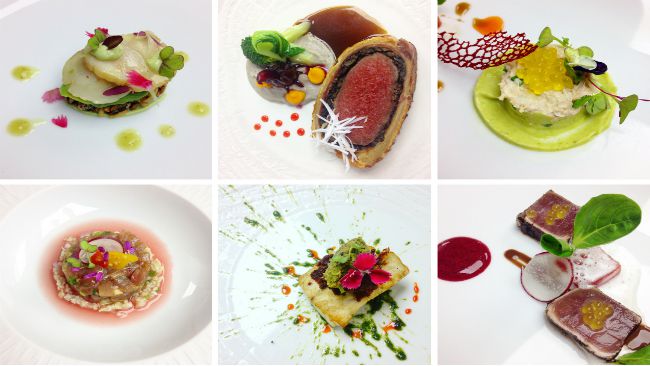 You'll enjoy the dinner cruise on board the M/S Lady Lisbeth. A vintage teak motorboat built in 1929. The oldest in Mauritius!
M/S Lady Lisbeth with the hotel in the background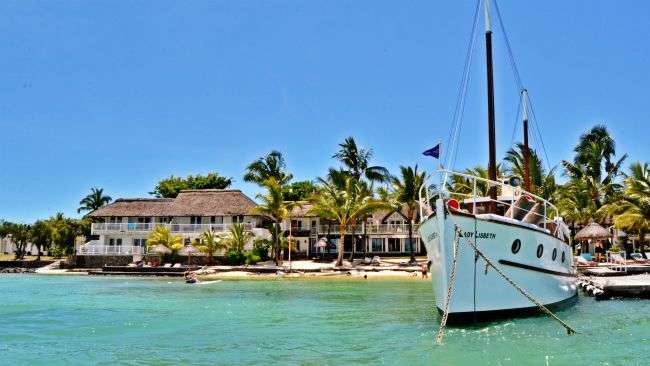 She has been beautifully restored with wood panels and crisp linen.  You can even book the boat for a private dinner. Add a well-stocked bar with over 50 different types of rum.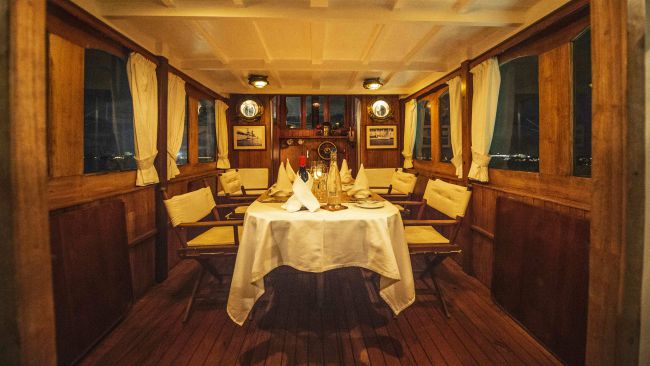 20 Degres Sud facilities

Spa and heated pool in winter.
You'll have a choice of free water sport activities: stand up paddle, kayaks, sailing, snorkeling … 
Join a gentle yoga and stretching class or aquagym. Practice your skills at the pool table or keep fit in the gym. 
Why not a massage at the 'secret' spa?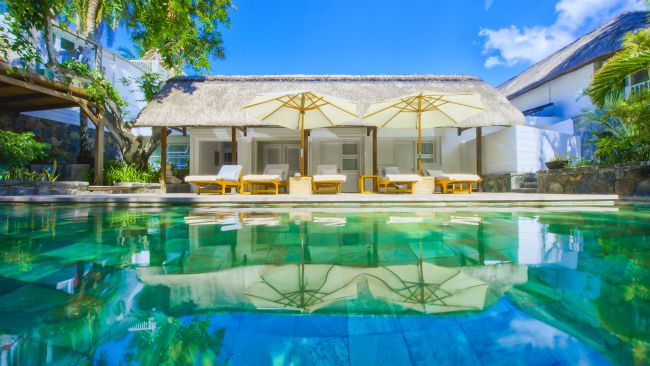 Take the complimentary shuttle boat trip to the village of Grand Baie. Explore the various food stalls on the public beach. Sample Mauritian snacks and shop at exotic bazaars …
Her history

20 Degres Sud has a special place in my heart. Let's go back to the eighties when a friend decided to convert his family beach bungalow into a hotel It was a typical colonial house made of wood, thatch and ravenal (traveler's tree).
Times were difficult and banks refused to give him a loan. So he added one bedroom at a time with the help of traditional wood workers. Each room was delightful and unique.
Building bedrooms in the traditional style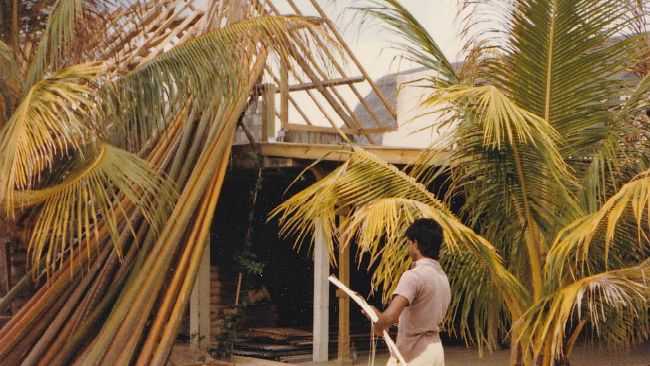 My friend offered me a partnership in his venture. What a challenge! Bye bye world travels and welcome back Mauritius. As a food lover I enjoyed setting up the restaurant. We employed people living in the area and trained them. They have since married and most of their children are also working at the hotel!
Dining room and kitchen staff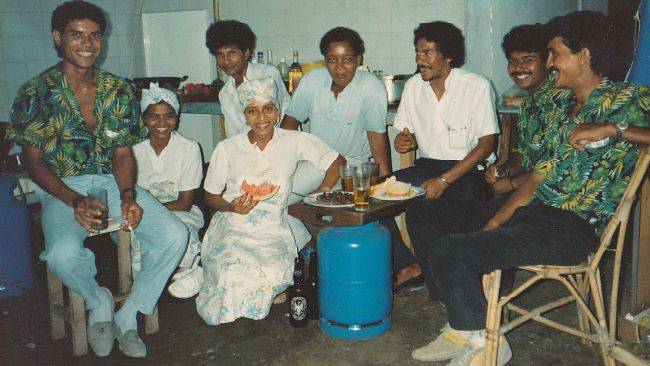 My friend who is an intellectual (having studied at Oxford and La Sorbonne) attracted  writers, singers, artists and even princesses. The boutique hotel soon became a sought after rendez-vous. We spent memorable evenings with our famous guests.
The Colonial Coconut was sold in the nineties to a Belgium family and re-named 20 Degres Sud. The hotel has since been renovated whilst keeping her colonial charm. Refined and elegant.
Enjoy your stay there!
Home < Mauritius hotels and resorts < 20 Degres Sud


I'd love to hear from you - add your questions or comments below!