Mauritius beach villas 
Luxury and budget bungalows
My hand-picked Mauritius beach villas are below. I'll help you find your holiday rental home for your budget and specific needs. Honeymoon, couples, family or friends?
Plus the location for the best weather! 
Your dream vacation house is waiting for you! With all the comfort you deserve plus a maid and cook in tow!  A dream come true.
Have a look ... 
Mauritius beach villas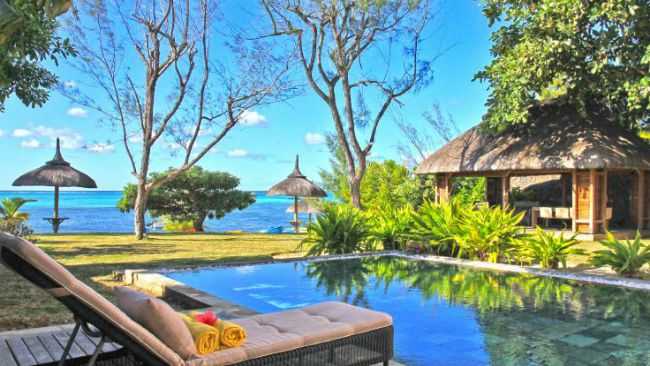 Join the new trend!

More tourists are booking their holiday in a vacation rental.
The benefits of Mauritius beach villas are many:
You set the pace for the day
No sharing of swimming pools
No morning rush to grab a beach chair
Have dinner in your swimming costume whilst sipping sundowners 
Plenty space for kids to play
The only sounds you'll hear? Gentle waves and the chirping of birds. Complete privacy and romance in your beach bungalow.
What a luxury! What more would you need?
The privacy of a Mauritius beach villa ...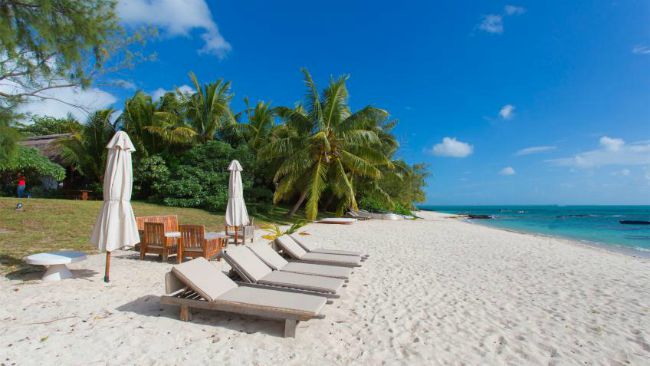 Online grocery shopping

Self-catering? What's that? Your maid or cook will grill tropical fish and prepare delicious Mauritian food. You'll have a feast. 
You don't even need to go out for groceries! We have an online supermarket that will deliver to your holiday accommodation. 
Choose fresh fruits, chicken, fish, alcoholic and non-alcoholic beverages, toiletries … You can even order nappies if you are travelling with babies. 
Free next day delivery for orders over 2000 rupees. Pay cash or by credit card. So convenient.

Mauritius beach villas - Tips

Without an ounce of hesitation please book your holiday accommodation either on the beach or with a great sea view.
What's the point of travelling to Mauritius and rent a property with no direct beach access?
The ever changing hues of turquoise in the lagoon will leave you spellbound.
View from your beach villa at Pointe aux Canonniers in the North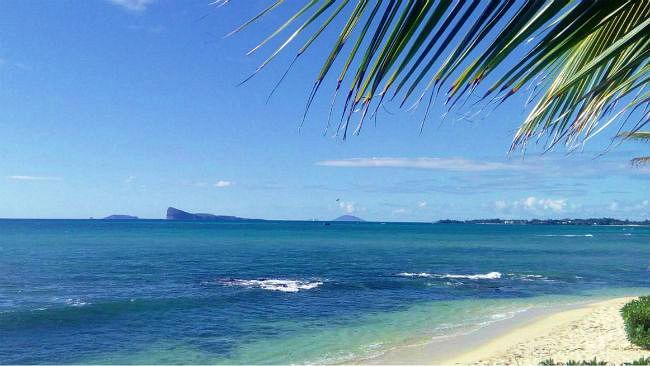 Transportation
My page on transportation in Mauritius will help you make an informed decision.
Do you plan to spend most of your time relaxing at your villa? Then book a taxi for the days you want to explore the island. The taxi company can even provide you with a minivan for families and friends. Of course that includes the driver 'guide' as well.

Click on the links below to view images of villas and find the size and price perfectly suited to you. From a cozy one bedroom for a couple or honeymoon up to 6 bedrooms! With all the comfort you'll ever need.
Some villas are located within 5 star resorts with free golf facilities.
Skip the South and South East coast during our 'winter' months.

The North coast 

Popular Grand Baie, Trou aux Biches, Merville beach, Calodyne, Pointe aux Canonniers. Lots of action in the North. 
Add secluded Roches Noires on the North East coast still unspoiled by tourism. This section of the North East coast is protected from trade winds. I spent my childhood holidays there.
Garden view from a North coast beach villa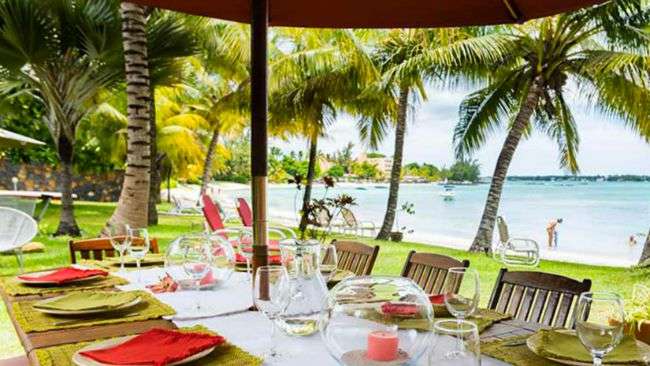 The West coast 

Black river or 'Riviere Noire' in French, at the bottom of the West coast. Calm lagoon with lovely views. Romantic sunsets …
From 3 to 6 bedrooms for your family and friends.
West coast beach villa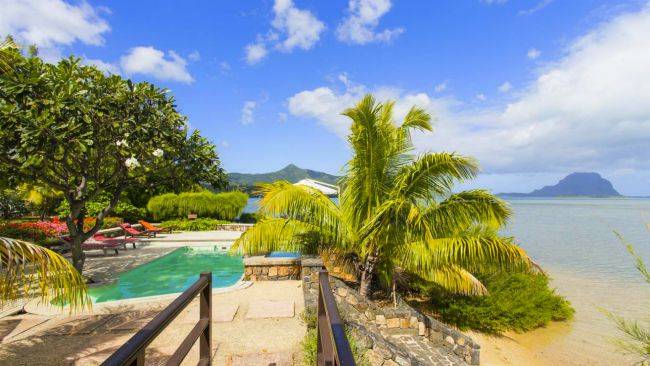 The East coast

Famous Belle Mare plage, Poste Lafayette and Trou d'eau Douce. Most of these villas offer heated swimming pools. If you are a keen golfer, the deluxe villas within the Anahita Golf and Spa Resort might be just what you need. 
Our East coast is secluded. Very pleasant during our summer months when trade winds will keep you refreshed.
East coast view at Trou d'eau Douce

The South West coast

The luxury of a private villa located on the grounds of the 5 star hotel at Bel Ombre with unlimited access to the resort and free golf!
Or … a villa on the beautiful Le Morne beach within a 5 star beach resort. The choice is yours.
Luxury villa at Bel Ombre with a sea view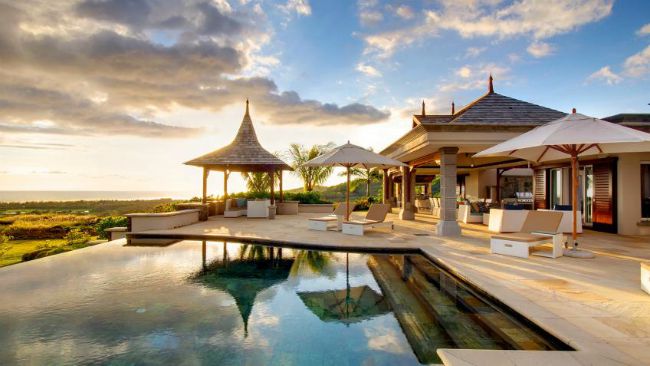 The South East coast

Authentic Pointe d'Esny with the quaint Mahebourg village. The turquoise of the sea in the lagoon is beautiful. A 10 minute ride from the airport
Beach villa at Pointe d'Esny on the South East coast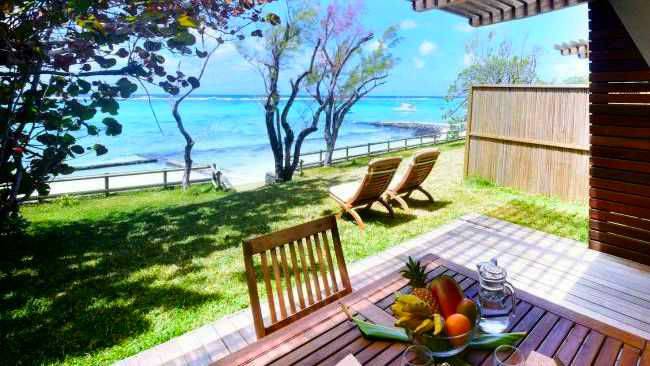 If you book a villa through a link on this page, I may receive a small commission at no added cost to you. I only recommend products and services that will add to your holiday enjoyment. Thank you for your support.

Warning!

Booking a villa is not like booking a hotel room. The big difference is … there is only one of each. I highly recommend you reserve your holiday home as soon as you have made a choice. Even if it's for next year.
These privately owned houses are popular. And for good reasons …
You'll be seduced by my hand-picked Mauritius beach villas. Your home from home  on my paradise island
Happy holidays!


Home < Mauritius beach villas
I'd love to hear from you - add your questions or comments below!