Perfect Family Vacation to Mauritius
Best Tips

How to plan the perfect family vacation to Mauritius? Explore my guide for a family friendly holiday. Resort, hotel or villa?  Where to stay for the best weather, when to travel, how many nights, activities.
I have done all the homework for you!
A perfect family vacation in Mauritius ...

Mauritius vs Seychelles and Maldives 

Which is better? These Indian Ocean islands offer beautiful beaches and accommodation. But there's more to a family holiday than beach and sea! Read on to see why Mauritius is the best family friendly destination.
I promise it's not because I am from Mauritius …
The perfect family vacation - Why Mauritius?

It's all about the things to do and see outside your hotel or villa! The island offers unique outdoor family activities and excursions. Have a look … 
Imagine your children swimming with dolphins. What about walking under the sea? Plus watching rhinos, giraffes, zebras on a safari (no need to travel to Africa). Add a house of illusions or learning about tropical plants and birds ... 
The greatest legacy we can leave our children is happy memories.
"Og Mandino" quote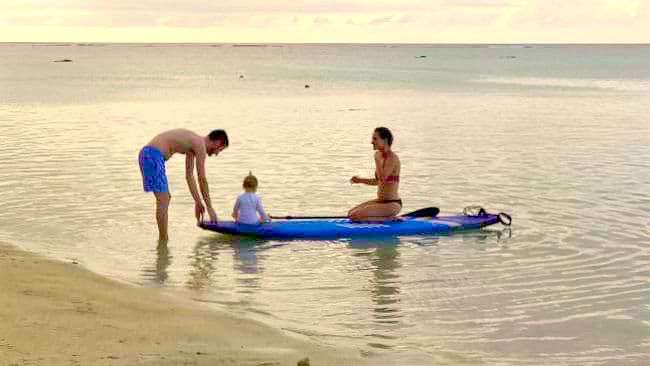 How to plan for your family island vacation
Don't stress. All you have to do is follow my step by step guide. The last thing your children will say is "I am bored"!
The first thing to consider is … 

When can you travel to Mauritius? 

If you are travelling with a baby or toddler your dates will be flexible. You'll be tied up during school holidays with preteens, teens and young adults. Consult with your family and decide on the most convenient month to travel.
You have now selected a couple of months. Right? 
Now the next question.
When is the best time to visit Mauritius?
After all a perfect family vacation to Mauritius goes hand in hand with good weather.
1.  The best months will be from October to mid May. Christmas and New Year are busy with peak season during late December and early January. 
2.  May and September are our shoulder months. Not too hot, not too cool.
3.  June, July and August is our 'winter' season. Skip our East and South coast during  these months. Not pleasant with our South Easterly trade winds. Who wants to spend a family vacation on a cool windy beach?

The East coast is fabulous in summer

How many days in Mauritius? 

The number of nights is also important. It will take your family a day to recover from the flight. Your children might need more time to get used to their new environment and climate. I would suggest at least of 10 nights. 
My sweet spot is 14 nights. Why? You can split your stay on two different coasts! Different scenery, ambiance and beaches. 
Family flights to Mauritius

As soon as you have finalized your travelling dates, book a direct flight if available. An overnight flight is best! Reserve specific seats even if you have to pay a little extra. It's important your family is seated together.
We are getting closer to your perfect family vacation in Mauritius …
You have now decided when to travel and the number of nights.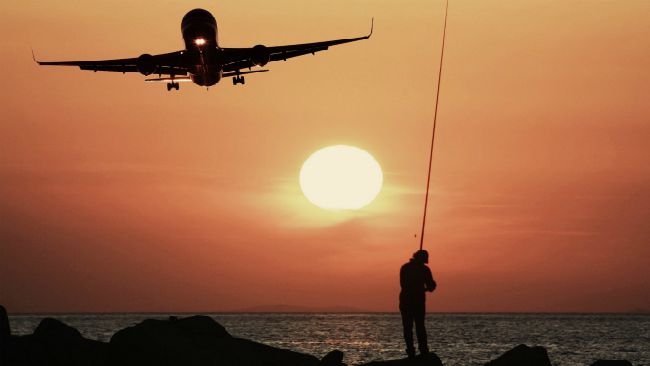 Which side of Mauritius is best? 

The location is as important as your choice of accommodation. If you prefer hot weather, choose the North or West. 
The East and South with her refreshing breeze are pleasant during our summer. Avoid in winter because of the cool winds.
Family friendly accommodation 

What is the best accommodation for your family specific needs? This depends on many things! The choice can be a little overwhelming. 
Resort or hotel, a villa within a resort, a privately owned holiday house ... 
What about your budget?  5*deluxe, 4 star, 3 star … The age of your children, the type of family room, time of the year, kids club, interests …
For example resorts with a good choice of water sports will appeal to teens and young adults.
Confused? Click on the links below for my recommendations. I'll show you why you should be careful of some special offers. Plus how to save on resort and hotel costs. All part of a perfect family vacation to Mauritius. 
Warning: Watch out for unregistered holiday accommodation. 
Some that are  operating illegally are listed on online booking platforms!

Family beach villas 

What about your own villa on your own island?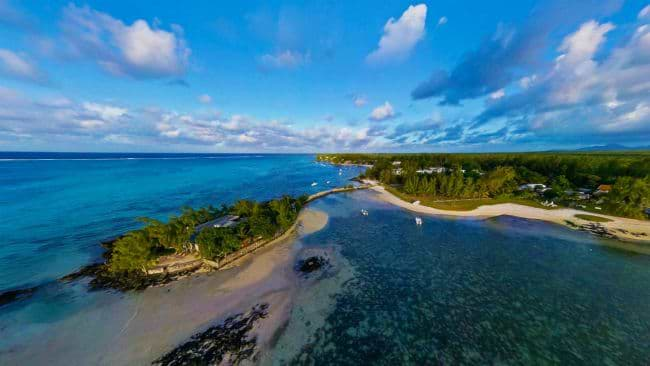 Many tourists don't think about a villa rental! A home away from home.
A holiday home offers comfort, privacy and space. The best location for a family villa will also depend on the time of the year. Have a look at the villas I have selected for you. From 2 to 6 bedrooms including a villa on her own island ... Imagine!
Plus my advice on why you should choose a villa on the beach. 
More on family villas 
Family resort hotels and villas 
A resort villa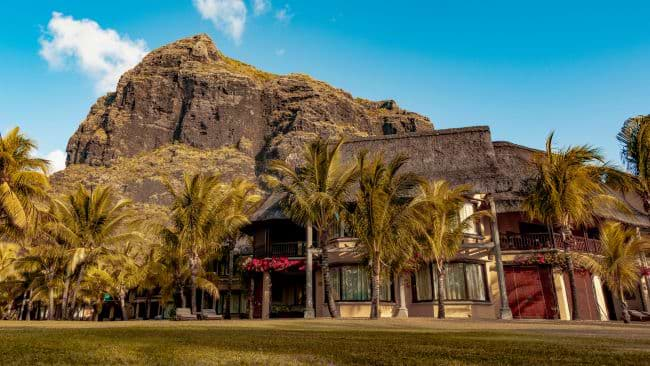 The choice varies with each accommodation. So it's a little confusing! 
A villa in a resort, a family or interconnecting rooms, additional beds or cots …
Some resorts will only guarantee bedrooms are close to one another when you check in. Not suitable if you are travelling with young children!
More on family hotels in Mauritius
Transportation
Below my list of transport advice for families visiting the island. Make sure you are dealing with a reliable transport company! 
Don't use public transport or rent a car to self-drive
Book a taxi or minibus with a driver-guide instead
Request baby car seats if needed
Pre-book your airport transfers 
Outdoor Activities

You should book activities as soon as your flights and accommodation are confirmed. You can then relax until your departure. Don't book excursions at the last minute. They might be full by the time you travel. 

I have organized many family holidays to my island. If you would like me to plan your perfect family vacation to Mauritius, contact me. It will be my pleasure!

Home < Perfect family vacation Mauritius

I'd love to hear from you - add your questions or comments below!