Mauritius with kids
Fun things to do and NOT to do
My tips for Mauritius with kids on a family holiday. Are you wondering about the best activities for children and toddlers? Plan your vacation with these friendly attractions for outdoor and indoor fun complete with kid's club. 
Have a look at my recommendations for the easiest and less stressful way to do fun things as a family.
Family bonding in Mauritius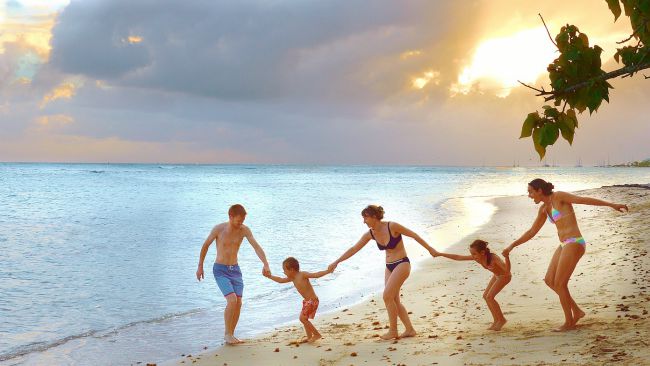 Is Mauritius good for families?
Yes! Mauritius is child friendly. Your kids will have a great holiday on the island. You as well …
We all want the top attractions for our children on vacation. Right? We also want a well-deserved holiday for ourselves. Spending quality time with our partner. Romantic dinners and sunsets. Relaxed because we know our kids are safe and also enjoying themselves.
How to plan your holiday in Mauritius with kids

Planning ahead is a must!
3 easy steps:
Have a look at the attractions I recommend
Book your flights and hotel accommodation
Return to this page to reserve your excursions
Have you finalized your flights and hotel accommodation? Then you should book your activities without delay. Otherwise you might miss out! 
Tip:
Finalize your holiday planning as soon as possible. You can then relax until your departure with complete peace of mind. The company I recommend offers free cancellation up to 24 hours before activities start!
How many activities?

There is no need to book outings for each day. I reckon 3 family friendly activities will be enough.
Keep in mind that kid's club in various resorts and hotels will entertain your young children. Add the beach, sand castles and indoor activities …
Enjoy the simple pleasures of island life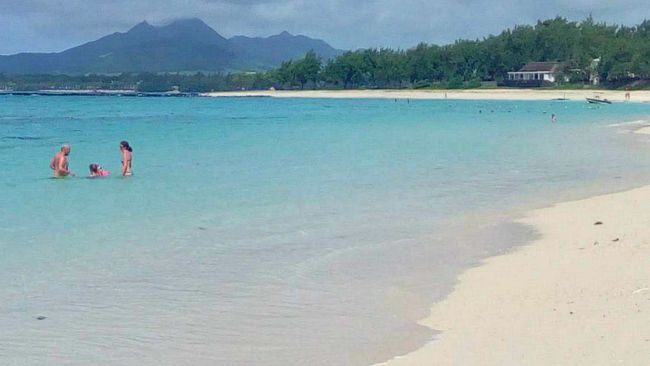 Check your arrival date. Book the first activity two days after you arrive. You need time to relax and recover from your flight. The second or third activities? I would say about 2 days later. 

Warning! Don't drive with young children

It's not safe to drive in Mauritius with kids It takes time and patience to master our roads. Many drivers stop anywhere without warning.
An excursion that includes transportation is convenient. Hire a car with a driver if transportation is not included. You can easily do this when you book your excursion below. All in one go with the same company.
Let's look at the family outings I suggest.
Best places to visit with kids

The choice of family activities can be overwhelming. Please don't worry, I'll help you. You won't have to search through dozens of fun things to do with your children. 
I have listed below 3 adventure outings you'll enjoy as a family. Time permitting of course. Don't skip these excursions!  An unforgettable experience your children will remember forever. 


---
Top sea activities for families
---
Walk under the sea (North Coast)
The highlight of your holiday! You don't need to know how to swim. A great opportunity to explore our sea life with her colourful tropical fish. You'll wear a solar powered helmet. The 'under the water' guide will be with you all along. 
 Grand parents can also join in the fun. This activity is suitable from 7 years old. 
Say 'hello' to our tropical fish ...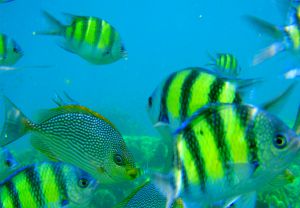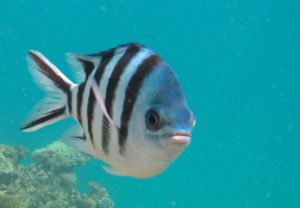 Tip:
The boat launches from the bay in popular Grand Baie. Don't worry if a member of your family wants to stay ashore. The office is alongside the public beach. An area with food stalls and handicraft vendors.
The Walk Under the Sea excursion lasts one hour and a half. Why not combine the sea outing with exploring this beautiful part of the island?  Reserve your transportation with a driver for the day.  He'll show you around.


Swimming with dolphins (West Coast)
A full day sea excursion by speedboat starting with a swim with dolphins. Followed by snorkeling in the lagoon.
You'll enjoy the barbecue lunch on Benitiers Island in the scenic South West lagoon. 

Dolphins enjoys swimming in our scenic South West lagoon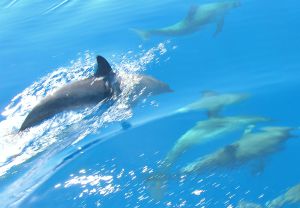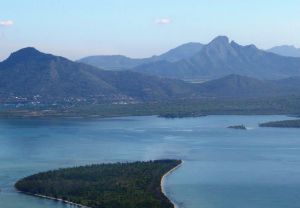 Children will have more fun doing this excursion in a speedboat. Any age welcome.
If you are staying at nearby Le Morne or Flic en Flac, a small fee for transportation is included. Otherwise hire a car with a driver for exploring the area.
Swimming with dolphins is an experience your children will remember forever! 


---
Best land activity for families 
---
Casela World of Adventure (West Coast)
Imagine an "African" safari on a tropical island!  Another highlight of your vacation when in Mauritius with kids
Your tour includes a safari bus ride to see zebras, rhinos, ostriches, antelopes. Add lions, pygmy hippos, camels, llamas … Petting farm, monkey kingdom, tortoise pen. 
A map with a choice of optional activities is given to you on arrival 
An African safari at Casela World of Adventure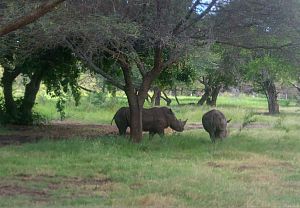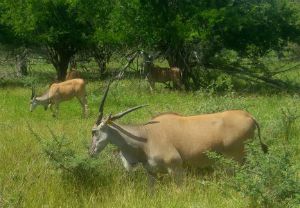 The excursion includes transportation in a private car. You'll enjoy your day at Casela World of Adventure.

Things not to do

Too much planning and activities
Too much spicy food
Driving a car with children
Travel without insurance
Follow my simple guidelines for having fun with the family. Mauritius with kids offers you the opportunity of great bonding with your children. Enjoy every minute of your family island holiday.
Please don't drive! Hire a car with a driver guide during the days you want to explore.
Take care.
Home < perfect family vacation < Mauritius with kids
I'd love to hear from you - add your questions or comments below!