Mauritius Visa 
Practical Information
Do you need a Mauritius visa?  And if you do, which one? Tourist, business, student … 

Please keep in mind that visa requirements can change at short notice. For your own safety check for immigration updates before you travel to my beautiful island. 
Scroll down to check if you need a Mauritius visa from the list of countries.

Categories of persons exempted from visa regulations
Persons who are residents under the Immigration act
The spouse of a Mauritian citizen
A child, step child, lawfully adopted child of a Mauritius citizen or person resident under the Immigration act
Holders of Diplomatic Passports other then those issued by the Governemnt of Afghanistan, Iran, Iraq,Libya, Somalia, South Sudan and Yemen
Crew of a vessel travelling on duty or in transit to join another vessel
Holders of Laissez-passer issued by the United Nations, SADC or other internationally recognized organizations
Persons who intend to remain in Mauritius only during the stay of a vessel by which they arrive and depart
Who needs a Mauritius visa?
Have a look at the list below to see if your nationality needs a visa
If you are travelling to Mauritius for purposes other than tourism, visit or business you need to apply for a visa/permit 
Note: Whether you need a visa or not check the other Mauritius entry requirements on my Mauritius travel page
The good news … there is no fee for a Mauritius visa or extension of stay. 100% free!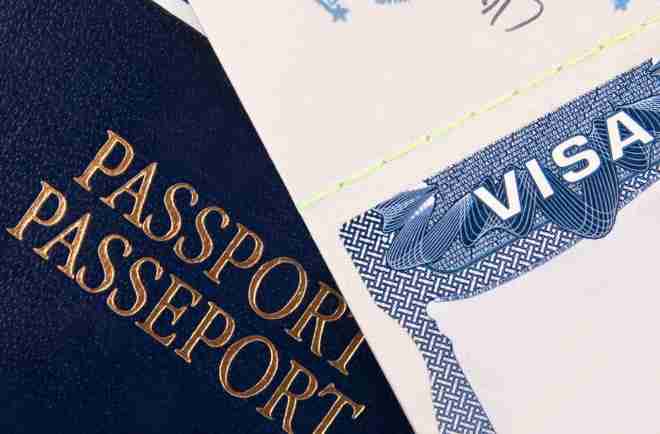 These nationalities don't need a Mauritius visa
Angola, Antigua and Barbuda, Argentina, Australia, Austria, Bahamas, Bahrain, Barbados, Belgium, Belize, Botswana, Brazil, Brunei Darussalam, Bulgaria, Burundi, Canada, Cape Verde, Chile, China, Congo(Brazzaville), Democratic Republic of Congo, Croatia, Cyprus, Czech Republic (ex Czechoslovakia), Denmark, Dominica, Egypt, Estonia Republic, Fiji, Finland, France, Gabon, Gambia, Germany, Ghana, Greece, Grenada, Guyana, Hong Kong, Hungary, Iceland, India, Ireland, Israel, Italy, Jamaica, Japan, Kenya, Kiribati, Korea (South Republic), Kuwait, Latvia, Lesotho, Liechtenstein, Lithuania, Luxemburg, Macau SAR, Malawi, Malaysia, Maldives, Malta, Mexico, Monaco, Mozambique, Namibia, Nauru, Netherlands, New Zealand, Norway, Oman, Papua New Guinea, Paraguay, Poland, Portugal, Qatar, Romania, Rwanda, Russian Federation (Russia), Samoa (Western), San Marino, Saudi Arabia, Seychelles, Sierra Leone, Singapore, Slovenia, Slovakia, Solomon Islands, South Africa, Spain, St Kitts and Nevis, St Lucia, St Vincent & Grenadines, Suriname,  Swaziland, Sweden, Switzerland, Tanzania, Tchad, Tonga, Trinidad & Tobago, Tunisia, Turkey, Tuvalu, Uganda, United Arab Emirates, United Kingdom, United States of America, Vanuatu, Vatican, Zambia, Zimbabwe.

Nationalities issued with a visa valid for sixty days on arrival 
Albania, Andorra, Armenia, Azerbaijan, Belarus, Benin, Bhutan, Bolivia, Bosnia & Herzegovina, Burkina Faso, Cambodia, Cameroon, Colombia, Central African Republic, Costa Rica, Cote d'Ivoire (Ivory Coast), Cuba, Djibouti, Dominican Republic, Ecuador, El Salvador, Equatorial Guinea, Eritrea, Ethiopia, Georgia, Guinea, Guinea Bissau, Guatemala, Haiti, Honduras, Jordan, Kazakhstan, Kyrgyzstan Republic, Lebanon, Liberia, Macedonia (ex Yugoslav Republic), Mauritania, Marshall Island, Micronesia, Moldova, Mongolia, Morocco, Nepal, Nicaragua, Niger, Palau, Panama, Peru, Sao Tome & Principe, Senegal, Serbia, Tajikistan, Thailand, Timor Leste, Togo, Turkmenistan, Ukraine, Uzbekistan, Uruguay, Venezuela, Yugoslavia (Serbia & Montenegro).

Nationalities issued with a visa valid for two weeks on arrival
Algeria, Comoros, Madagascar, Myanmar (Burma), Nigeria.

These nationalities require a visa prior to travelling
Afghanistan, Bangladesh, Indonesia, Iran, Iraq, Korea (North), Laos, Libya, Mali, Pakistan, Palestinian State,* Philippines (see note below), Saharawi Republic, Somalia, * Sri Lanka (see note below), Sudan, South Sudan, Syria, Taiwan, Vietnam, Yemen.

Philippines and Sri Lanka                                                                                           Accompanying foreign personal of Arab visitors who are from the Philippines and Sri Lanka only are granted visa facilities on the following conditions:
Visa for a month issued on arrival
They must be accompanied by their employer who should be from United Arab Emirates, Saudi Arabia, Kuwait, Oman, Qatar and Bahrain
They should be in possession of a Residence Permit valid for at least three months in the country of residence of their respective employers 
They should hold a valid passport or other recognized travel documents where expiring date is beyond date of departure
Non-recognized passports
Taiwan and Turkish Republic of Northern Cyprus. You must apply and obtain an entry visa before you travel to Mauritius.

Types of Mauritius visas
Mauritius tourist visa:
You have checked the list and you need a visa. You are travelling to Mauritius on holiday or to visit friends and family. 

Mauritius business visa:
Maybe you are attending a conference or planning to do some business in Mauritius?
Mauritius visa on arrival:
These are processed when you arrive at the airport. Most visas issued on arrival are valid for sixty days. A few are valid for two weeks. There is no cost involved. 
Mauritius transit visa:
This visa is valid for 3 days or less. You'll be allowed to transit through Mauritius on your way to another country or you are joining a ship as a crew member.
Mauritius student visa:
To study or train at an educational establishment for a specific time. 

Visa for extension of stay:                                                                                                            If you decide to extend you stay make an application for an extension of your visa before it expires.
Important information for non citizens of Mauritius
If you arrive in Mauritius without a visa (if required) you may be repatriated to your country of origin or residence at the transporting carrier's cost
If you stay in Mauritius after the expiry of your visa or entry permit you will commit an offence and be liable for prosecution by a court of law
If you travel to Mauritius as a tourist or visitor you are not permitted to engage in gainful activities or apply for a visa extension to study or attend training courses
If you wish to seek employment or take part in a gainful occupation you will not be allowed to enter Mauritius unless you hold a valid residence permit and a work permit issued by the Mauritian Authorities
Prospective students are advised to travel to Mauritius only after their application for study or training has been approved
If you are planning to get married in Mauritius you should comply with the requirements of Civil Status Act. A dream honeymoon destination ...
If you are a non citizen getting married to a Mauritian you should fulfill the requirements under the Civil Status Act
If you are coming to Mauritius on business you may apply for an occupation permit to Passport and immigration officer through the Board of Investment as an investor, self-employed or professional
Regulations can change overnight. Please use this information as a guideline only and contact the Mauritius passport and immigration office nearer your departure.
Let's look at the Mauritius visa application and make sure you comply with the documents you need for your Mauritius visa and download the correct form.
This information is provided as a general guide only.

Reference source:
The Mauritius Passport Office Information.

Please don't go away before you've checked the following links:
Mauritius travel 
practical information
Mauritius visa application
the correct forms
Home < travel to Mauritius < Mauritius visa
I'd love to hear from you - add your questions or comments below!