Cyclone warning in Mauritius
What you must do
When there is a cyclone warning in Mauritius we locals know what to do. What about you? 
In Mauritius, cyclones visit us during our summer months. So if you happen to be on holiday on the island you must take some precautions. It could be quite an adventure to experience a tropical storm in the comfort and safety of your accommodation ... 
By the way cyclones are the same as hurricanes and typhoons.

The Mauritius Meteorological Services will issue updates and forecasts using the satellite tracking system when a cyclone is heading towards the island.
The first sign? You'll see boats being pulled onto the beach, a wise precaution if you are a boat owner …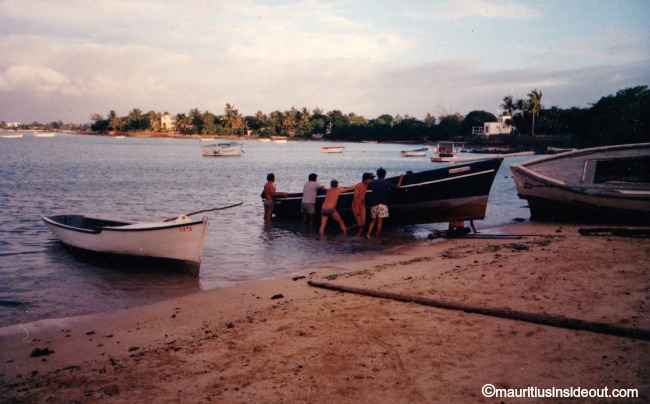 Another essential precaution is travel insurance that will protect you in case our airport is closed and your flights delayed.

Cyclone warning in Mauritius - how to protect yourself
If you are staying in a rented accommodation: 
Make sure you have a torch, spare batteries, candles and a lighter. Matches can become damp 
Stock your pantry with tinned food, bottled water, a can opener and mosquito repellent, plus a bottle of our delicious rum - a highly recommended precaution ...
Enough gas for the stove and additional fuel for the generator

Keep your cell phone fully charged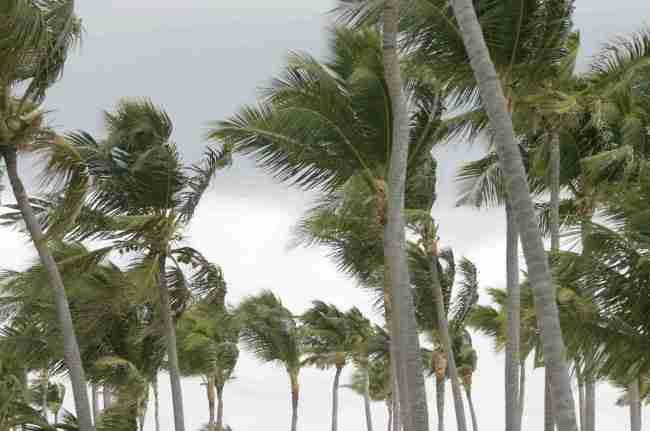 Cyclone warning in Mauritius - by classification
Class 1 cyclone warning:
The Mauritius Meteorological Services will issue a first alert 36 to 48 hours before the island is likely to be affected by winds up to 120 km/h.

Class 2 cyclone warning:
The second alert is issued to allow 12 hours of daylight before. Schools close and children sent home.
There is a frenzy of activity everywhere. You can feel the vibes! Mauritians rush to the supermarkets to buy provisions. Some home owners are prepared throughout the year. Look at the rocks on top of their tin roofs.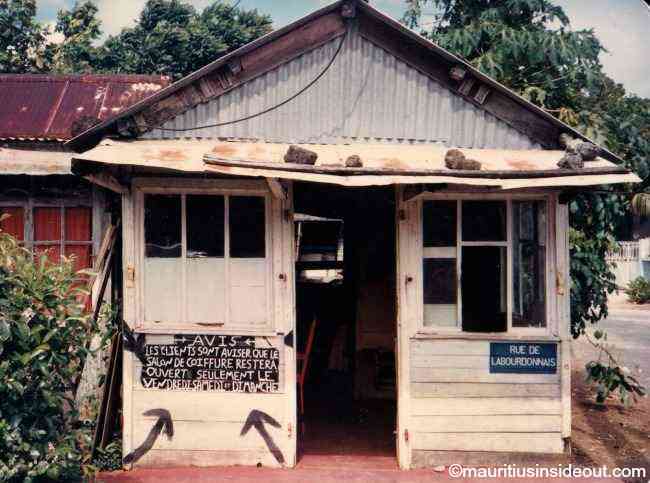 Class 3 cyclone warning:
It looks like the cyclone is still heading towards Mauritius! The third alert is issued to allow 6 hours of daylight before. 

Patio furniture should be stored inside. They could get blown by the wind. If you have hired bicycles store them inside as well. And if you have a car check that the doors and windows are locked.
Make sure doors and windows are closed. That's very important. You don't want wind gusts engulfing your accommodation and creating havoc whilst on holiday. Stay inside.
Class 4 cyclone warning:
The fourth alert is issued when winds of 120 km/h have been recorded and are expected to continue.The cyclone could hit Mauritius …
Disconnect all electrical appliances and stay inside.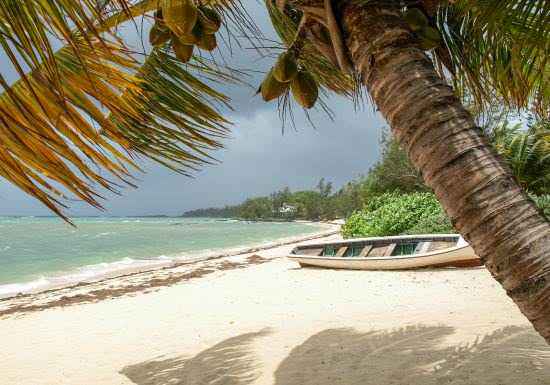 If a cyclone passes over Mauritius there will be a period of complete calm. Cyclones have a center called an eye and there is no wind inside the center. You can even light a candle outside!
Don't be fooled by this period of complete stillness, as soon the center has passed the island, the wind will start blowing again in the opposite direction. 

Cyclone warning in Mauritius - termination
The Mauritius Meteorological Services will issue a termination report when there is no longer an estimated danger of winds exceeding 120 km/h.
It does not mean you should risk going outside. It depends how strong the cyclone was and the current weather. Some power lines may have been knocked down, buildings damaged, trees or broken branches lying across the road. There may also be some flooded roads.
Cyclone warning in Mauritius - watch out for bluebottles!
Keep an eye for blue bottles washed onto the beaches or still floating in the sea.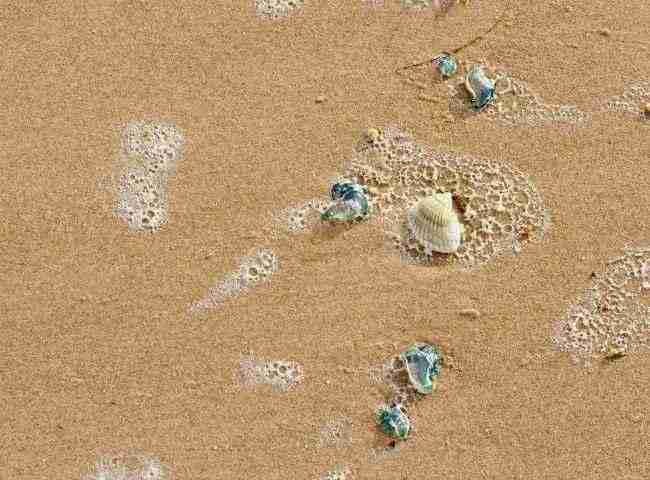 These tiny blue jelly fish will give you a sting if you step on them. After a couple of days they'll disappear from the island as quickly as they appeared, until then avoid swimming in the sea.
Grandmother recipe: smear toothpaste on the sting.
For live cyclone bulletins updates and predictions simply listen to the radio information from the Mauritius Broadcasting Corporation (MBC) or watch TV or phone a hotline:
171 mobile phone
8996 Landline
150 Mauritius Telecom Call Center if you can't get through to the above  numbers which by the way are only operational during a cyclone in Mauritius. 
How to claim money for delayed flights
Here is something airlines don't want you to know...
You can claim up to 600 Euros for your delayed or cancelled flight! If the cyclone in Mauritius has affected your travel plans, simply follow this link. Your claim is processed for free! No need to email your airline back and forth. Just sit back and relax...
Click here to see how Mauritians cope with cyclones. The wind, the raging sea… kids have a ball.
Tropical storms can send you on a wild goose chase. Read about real life cyclone stories. 

Cyclones are a small part of our climate. It would be wise to check the weather for your vacation which includes a monthly forecast.
Home < Mauritius weather < Cyclone warning in Mauritius
I'd love to hear from you - add your questions or comments below!