Mauritius water is safe for drinking
straight from the tap!
I'll answer your question before you ask. "Yes! Mauritius water is safe for drinking." There is absolutely no need for you to buy bottled water. Maybe you are one of our visitors who assumes our tap water is not safe. Allow me to … enlighten you. 
Why is Mauritius water safe for drinking?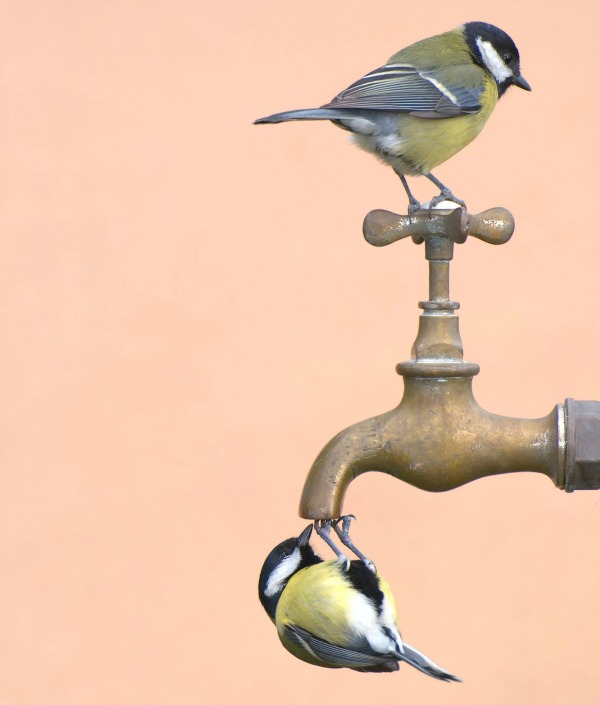 Since 2012 the potable water supplied by the Mauritius Central Water Authority or CWA  is treated to meet the norms set by the World Health Organization for drinkable water. It means our water is safe for drinking.
Our water quality levels are closely monitored by the CWA scientific service department. Everyday water samples are collected throughout the island and analysed. Plus our Ministry of Health and Quality of Life conducts independent tests to ensure the CWA complies with the norms of WHO and the Ministry of Environment.
The end result of these tests is further confirmation that Mauritius water is safe for drinking. 
Quench your thirst without spending a dime …
No need to buy bottled water which can be so expensive. Maybe I should use the words 'ridiculously overpriced'. How do you feel about paying about 6 dollars for a 350 ml bottle of water? I have seen bottles being sold for that amount. 

So when in Mauritius do like the locals, drink good old tap water. A few Mauritians drink bottled water. A habit from the days when Mauritius water was not 100% safe for drinking.
If you find the taste different from home simply drop a slice of lemon in the water. You'll soon get used to the local 'flavour'.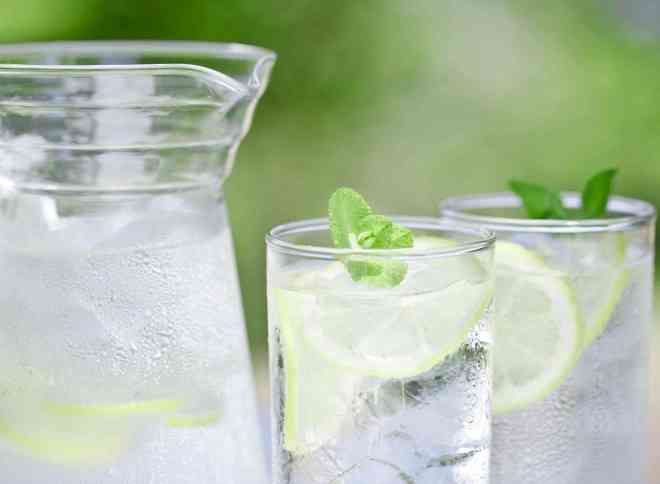 Benefits of drinking our tap water  
You can have many ice cubes in your delicious rum cocktails without a second thought for the ice cubes not the cocktails …
Brushing your teeth made easy. They'll soon be beautiful like China plates
Enjoy our tropical fruits anywhere as long as there is a tap nearby
Which bottle is best?
There are many types of water bottles to choose from. A foldable and reusable water bottle is very handy when you go on an island holiday. It takes little room and you can always fill up at the ablution facilities who'll find on our beaches. You'll feel relaxed because you know our water standard is safe for drinking.
Why bring a bottle for water to Mauritius?
You can fill up anywhere and it's safe
You'll save money
You'll help save our environment - 1 million visitors a year is the equivalent of about 10 million plastic bottles!
Tip:
Keep your bottle empty before you go through security checks at the airport. Fill up before boarding your flight and when you arrive at Mauritius airport. You'll be glad you did. It might take over an hour to reach your accommodation and you'll feel like drinking water after a long flight.
After a lifetime travelling around the world looking after my tour passengers I have come to this conclusion: the main cause of diarrhea is due to the change in the food we eat rather than from drinking tap water.
I have always advised my passengers to go easy with spicy food at first. It seems to work because during all these years there were only a couple of runny tummy. And it was not even in India where tap water is not safe for drinking in many parts of the country.
Cheers! Sante! Mauritius water is safe for drinking to your heart's content. 

Reference Source:
Mauritius Central Water Authority (CWA)
Home < Mauritius travel < is Mauritius water safe for drinking

I'd love to hear from you - add your questions or comments below!