Chez Tante Athalie 
Mauritius restaurant 
When in the North have lunch at 'chez Tante Athalie'. This authentic Mauritius restaurant in a family orchard serves traditional Mauritian food. Eat delicious creole specialities, coconut chutneys, rougailles, deep fried slices of exotic vegetables …

Creole lunch with island flavours

A tasty Mauritius restaurant - Chez Tante Athalie
The discovery of an old dusty recipe book led to the establishment of Chez Tante Athalie restaurant. She is the late aunt of Monsieur Robert Gordon-Gentil who is the restaurant's owner. 
Tante Athalie's picture is displayed on the wall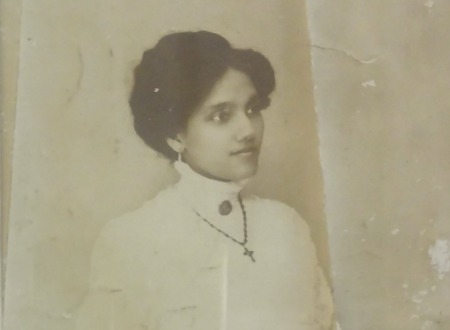 Mr Gordon-Gentil is a well-known collector of vintage cars on the island. So you'll enjoy lunch surrounded by vintage cars he has lovingly restored. Exotic fruit trees from the orchard and friendly birds will complete the picture.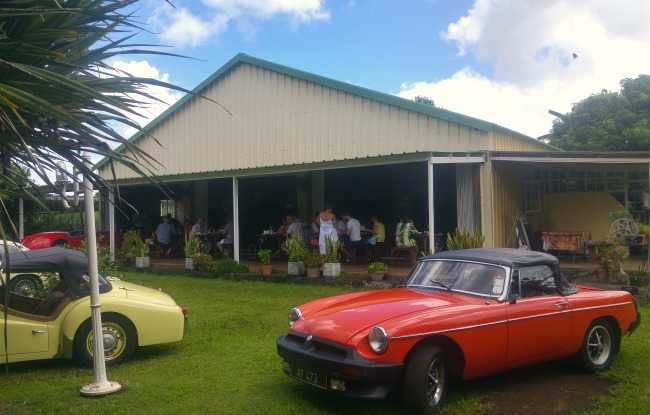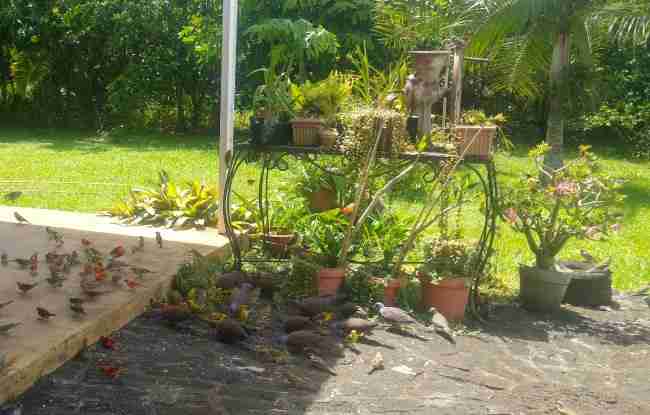 What's on the menu?
The humble Mauritius restaurant offers the island's best specialties. Soon the savours will blend into your palate with a burst of flavours. For starters, you'll be offered fritters made with tropical vegetables accompanied by a light spiced sauce. 

Crispy vegetables fritters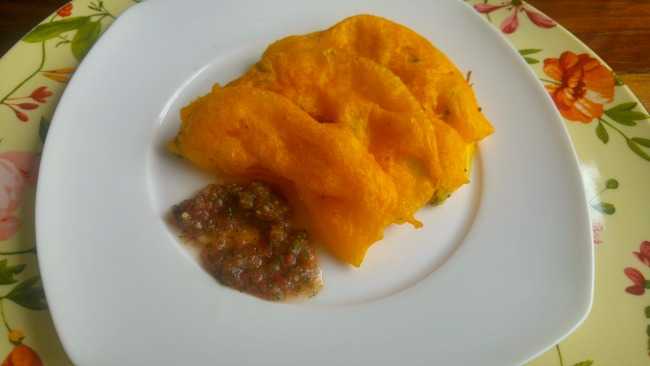 Your entrée will be followed by a choice of traditional creole dishes. A la carte or the menu of the day. Your choice. Maybe a rougaille made with tomatoes or a vindaye made with saffron. Desert could be fruits from the garden prepared in various ways.
The end result? Good Mauritian food which is absolutely delicious!
Mr Gordon-Gentil and his partner will welcome you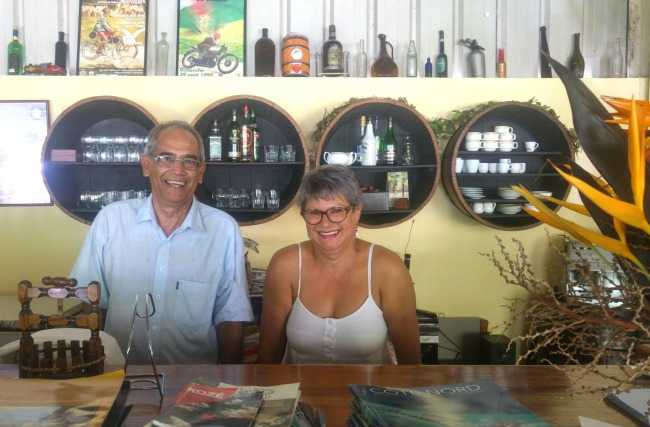 Nearby attractions
Chez Tante Athalie is a must stop when you visit the Botanical Gardens or the nearby sugar museum. I would first explore the Botanical gardens, have lunch at the restaurant and after lunch, visit the sugar museum. 

Chez Tante Athalie restaurant - Mauritius location
Easy to find! About 15 minutes drive from Grand Baie. You'll see the restaurant's sign next to the Botanical Gardens' entrance in Pamplemousses. Follow the arrow, at the T junction turn left and the restaurant is about two kilometers further down the road. 
Tip:
You'll see a colonial house at the end of tree-lined alley. If the house's shutters are closed don't worry. Drive into the alley and you'll soon see the restaurant with the collection of vintage cars on your left.
A collection of vintage car in the garden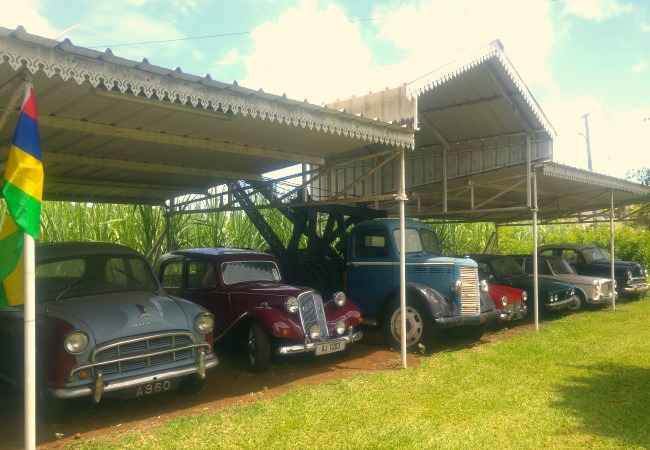 This popular restaurant is open Monday to Saturday from noon until 3pm.
The address is:
Mon Repos, Pamplemousses. 
Tel +230 243 9266 
Chez Tante Athalie has received the Certificate of Excellence from Trip Advisor.

Spend a couple of hours in this family restaurant when in the North of Mauritius. You'll enjoy every mouthful. Bon Appetit!
Home < Mauritius food < Tante Athalie Mauritius restaurant
I'd love to hear from you - add your questions or comments below!