The Religions of Mauritius 
The religions of Mauritius are as varied as her languages, people and food. Hinduism, Roman Catholic, Islam, Buddhist … let's found out why there are so many on the island.
Over a dozen religious beliefs ...
In Mauritius religions and ethnicity are closely related. Mauritians of Indian origin are mostly Hindus with a small percentage of Muslims. Our Tamil community has developed her own variation of Hinduism.  Creoles and French Mauritians are mostly Catholics. Some Mauritian Chinese follow Buddhism and other Chinese religions. Other people have converted to Roman Catholicism …
Hindu shrine alongside the beach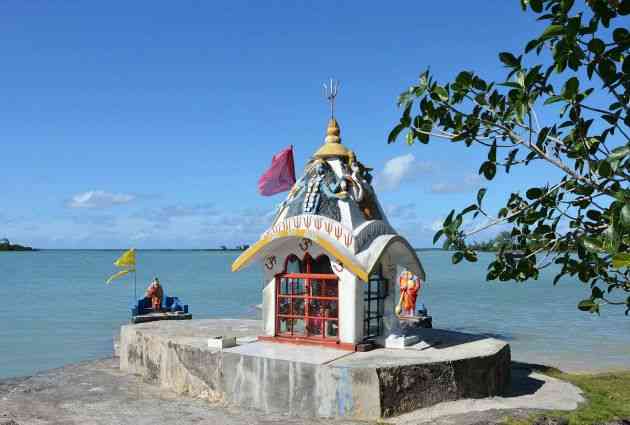 You'll come across signs of religious devotion just about everywhere. Red triangular flags on top of small temples in private gardens? They are Hindu prayer flags.
Alongside roads you'll see small shrines dedicated to the Virgin Mary with flower offerings, others are dedicated to beloved Hindu gods.
And of course colourful Hindu temples, a sacred lake, peaceful mosques, delightful churches, exotic pagodas … Have a look at some of the most beautiful places of worship. You'll be in for a treat.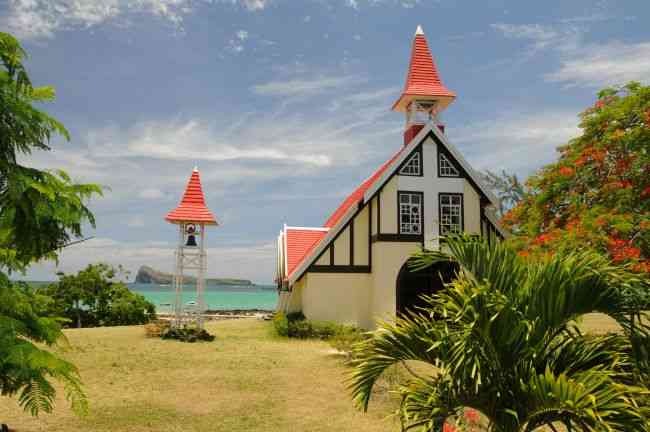 The religions of Mauritius and her people
Below some statistics:
Hinduism 48%
Roman Catholic 26%
Islam 17%
Christian faiths 6%  
Buddhists and others 3%
Christian faiths include Pentecostals, Seventh-day Adventists, Anglicans, Presbyterians, the Church of Jesus Christ of Latter-day Saints (Mormons) evangelicals, Jehovah's Witnesses and members of the Assemblies of God.
More than 95% of Muslims are Sunnis. 

Mauritian people don't have an official or national religion. 

Hinduism in Mauritius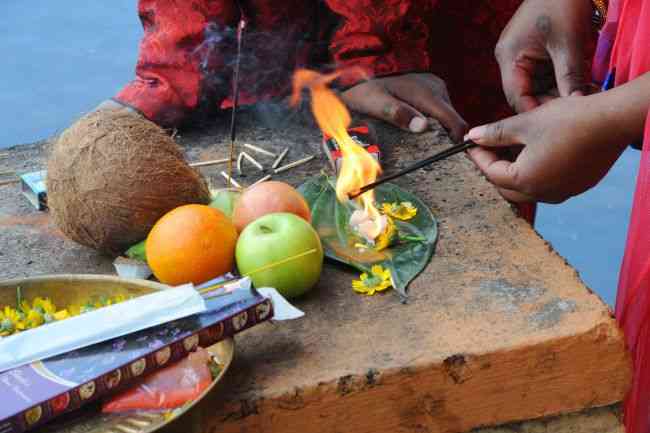 Just under half of the population follows the Hindu faith which was introduced to the island by Indians who were brought over as indentured labourers after slavery was abolished. Sri Atal Bihari Vajpayee one of India's former prime minister said: "The sea between India and Mauritius does not divide Mauritian Hindus. It unites them".
Elaborate temples, a sacred lake at Grand Bassin, a spiritual park on the East coast ... Your holiday will not be complete without a visit. Hinduism plays an important role in the religions of Mauritius as you can see. Plus ...
Colourful religious festivals - not to be missed! One of the most famous ones is Thaipoosam Cavadee with body piercing ... click here to have a look
That's not all. We have the Maha Shivaratri the biggest Hindu pilgrimage outside of India!
Islam religion in Mauritius
Mosque in Port Louis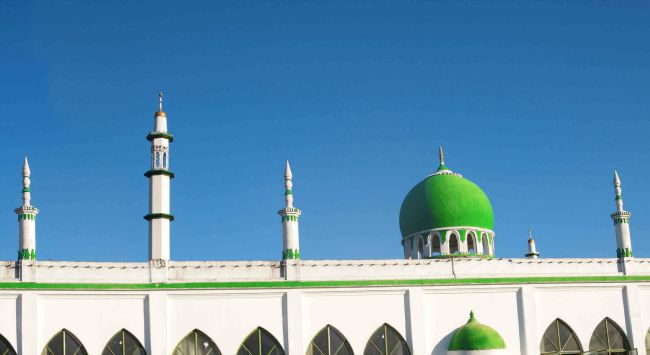 Islam was introduced to Mauritius with the arrival of Indians in the 18th century. They were sailors from Bengal and Pondicherry and were mostly Sunni. The authorities called them "les matelots Lascards". 
At the time Mauritius was a French colony and French laws regarding religious practices prevailed. Catholics were the only ones allowed to practise their faith openly. 
At the beginning of the 19th century the French governor gave a land concession to the Lascards to build a place of worship at Plaine Verte in Port Louis. The Muslims could now practice their religion openly.
Christianity in Mauritius
Christianity was brought to the island by the French at the beginning of the 18th century. A law was passed in 1723 which made it compulsory for slaves arriving on the island to be baptised. During the 1840's the British attempted to convert the inhabitants to the Protestant faith without success.
You'll find lovely quaint churches all over the island. 
Buddhism
Only 1% of the population follows the Buddhist faith. Buddhism was introduced to the island by Asian immigrants at the beginning of the 19th century. 
The Chinese community celebrates the Chinese New Year and Lantern festival.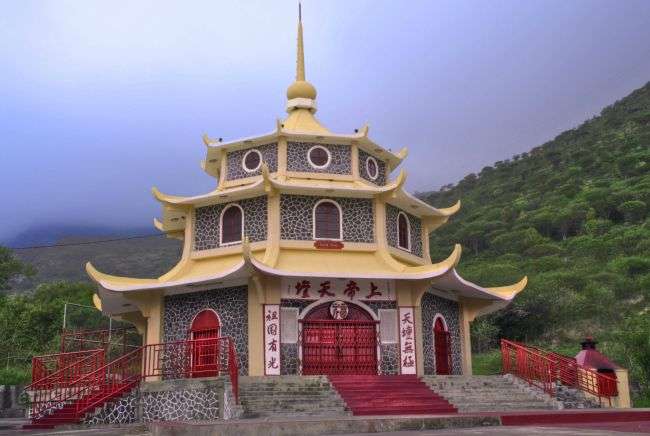 Imagine the choice of festivals and places of worship waiting for you! All with the compliments of the religions of Mauritius … 

Please don't go away before you check the following links: 
Mauritius people
delightful - enjoy!

Mauritius languages
crisp and varied like a freshly tossed salad
Mauritian Creole
delightful. Enjoy!
Famous people from Mauritius
artists, poets,novelists, musicians
The population of Mauritius
statistics
Home > Mauritius People > Mauritius Religions
I'd love to hear from you - add your questions or comments below!